Phillips - I'll make my mark
Wales scrum-half determined to prove his worth
By Joe Drabble. Last Updated: 06/03/08 4:29pm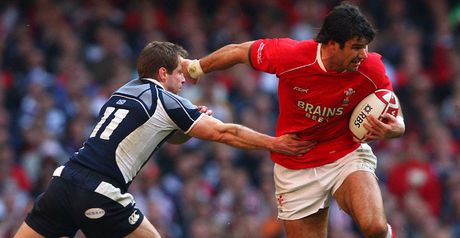 Phillips: Determined
Mike Phillips insists he is ready to prove his doubters wrong as he aims to cast off the unwanted nickname of 'Splinters' ahead of Saturday's RBS Six Nations clash with Ireland.
The Ospreys scrum-half has spent the majority of his international career in the shadow of arch-rival Dwayne Peel, and as a result has earned his nickname from the amount of time he spends on the Wales bench.
A fine recent run of form has ensured the 25-year-old has kept his place ahead of Peel, and the Osprey's man is determined to prove his critics wrong in the Triple Crown showdown at Croke Park.
"Before the World Cup I got told I was second choice by the coaches and that wasn't a particularly nice thing to be told," said Phillips.
"When I came back I just worked harder, I wanted to get my head down and show I was more than second best.
"I have sat on the bench more than anyone in the last couple of years. It does get frustrating.
Opportunity
"I have been given a fair opportunity to show what I can do and you know that if you play well these coaches will reward you.
"I have been very pleased with the way I have played so far and I am delighted to get the opportunity to start again."
Phillips revealed his delight at the faith shown in him by coaching duo Warren Gatland and Shaun Edwards, and admits his international future is now in his own hands.
"Dwayne has more experience than me but I think they have gone with the guy who is more in form," said Phillips.
"I am really happy with the way I have been playing and it is up to me now to take my opportunity.
"It is great to be involved in such a massive game for Wales.
Very sharp
"I loved the game at Twickenham, I will never forget that, and hopefully I can take the same memories away from this one."
Phillips will be up against another scrum-half who is finally establishing himself in his national team in Wasps' Eoin Reddan.
"Reddan is looking very sharp, he has been involved a bit in the Six Nations in the past but is really getting a full chance now," said Phillips
"He is making breaks, he has good service on him and he likes to box kick."
"He is held in high esteem at Wasps where he has captained the club on a few occasions.
"This weekend I will be trying to show what I can do and to influence the game as much as possible."