Huxley happy to stay put
Brumbies back agrees new two-year deal with ARU
Last Updated: 21/02/08 1:31pm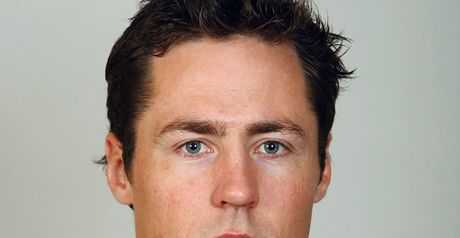 Huxley: New contract
Brumbies utility back Julian Huxley is determined to become a regular in the Wallabies squad after signing a new deal with the Australia Rugby Union.
The 2007 World Cup squad member has agreed to terms for a two-season contract extension with the Brumbies and ARU that will run til the end of the 2010 season.
Huxley, the longest-range goalkicker in the country, made his international debut against Wales last May and was crowned the Wallabies rookie of the year.
"Breaking into the Test team last season was the realisation of a dream I had chased so long and worked so hard for," said the 28-year-old.
"It's something I want to be a part of again and it was the major attraction to staying in Australia.
"Getting a crack at this level has taken me longer than most other players, but having achieved what I did last season...I don't want to give it all up after nine games for the Wallabies.
Motivation
"I want to be a starting Test player on a regular basis and I think there are still improvements to be made in my game.
"I know there are no guarantees surrounding selection. But this decision is about personal motivation."
With Stephen Larkham heading overseas to end his career in Japan and Chris Latham moving abroad at the end of this season to join the Guinness Premiership with Worcester, the Huxley could now start a Test in either the No.10 or No.15 jersey.
"I could have explored the overseas market, looked for more money," said Huxley.
"But I received what I thought what was a fair and reasonable offer, and negotiations were conducted in a really good spirit.
"On that basis, I wasn't going to stuff around.
"I'm looking forward now to a big season with the Brumbies and to make my claim for a Test position."