Gomarsall: I'll be back
Axed scrum-half vows to regain his place
Last Updated: 20/02/08 2:57pm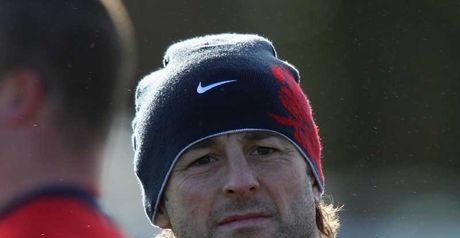 Gomarsall: Determined
Scrum-half Andy Gomarsall has vowed to bounce back after being axed from England's RBS Six Nations squad to face France in Paris on Saturday.
The Harlequins No.9 had started the season as coach Brian Ashton's first-choice scrum-half - however he has paid the price for disappointing displays against Wales and Italy.
However, although Richard Wigglesworth will start at the Stade de France - and Paul Hodgson is named on the bench - Gomarsall insists he is not finished as an England international.
"It goes without saying I am very disappointed with the decision," said Gomarsall, who started the World Cup final against South Africa in October.
"I know that when I am on top form I can be the best scrum-half in the country. I have just got to prove that and get back to that again.
"Brian Ashton (England head coach) explained his decision by saying I had lost my spark from the World Cup.
Subjective
"I tried to beg to differ, but it is very subjective. You have just got to try and accept it and move on quickly to prove them wrong."
Gomarsall insists he was not just to blame for England's stuttering performances - however he has had to accept Ashton's decision.
The 33-year-old added: "If I was playing really, really badly I would be worried, but as a half-back, you are somewhat judged on a team's performance.
"When the team is finishing well, it reflects well on you.
"This team has not been functioning as well as it can. We have not had the best ball, and the speed of delivery has affected my game.
"It is just one of those things, and that is why you just have to take it on the chin.
"I may be one of the older players in the squad, but Brian gave me no indication whatsoever that it was the end of the road, and I know I can bounce back from this, no problem at all. This will not be the end."