Pez left out by Italy
Parisse set to make debut as Azzurri captain
Last Updated: 23/01/08 3:47pm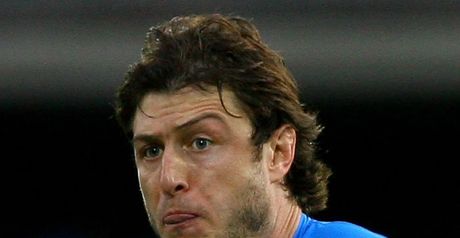 Pez: Omitted
Italy fly-half Ramiro Pez has been left out of the 25-man squad selected by coach Nick Mallett for their opening two games of the RBS Six Nations Championship.
Mallet, who succeeded Pierre Berbizier at the Azzurri helm in November, has dropped the Venezia number 10 for the matches against Ireland on February 2nd and against England eight days later.
The Ireland clash will see Stade Francais' Sergio Parisse make his debut as captain of the national team, having taken over the role from Marco Bortolami.
Gloucester lock Bortolami, 27, is unavailable for the visit to Dublin having suffered an eye injury.
Italy squad:
Forwards: Mauro Bergamasco (Stade Francais), M Castrogiovanni (Leicester), CA Del Fava (Ulster), S Dellape (Biarritz), C Festuccia (Racing Metro Paris), L Ghiraldini (Calvisano), A Lo Cicero (Racing Metro Paris), C Nieto (Gloucester), S Parisse (Stade Francais, captain), S Perugini (Toulouse), T Reato (Femi CZ Rovigo), J Sole (Viadana), A Zanni (Calvisano).
Backs: Mirco Bergamasco (Stade Francais), D Bortolussi (Montpellier), G Canale (Clermont-Auvergne), P Canavosio (Castres), E Galon (Cariparma), A Marcato (Treviso), A Masi (Biarritz), S Picone (Treviso), M Pratichetti (Calvisano), KP Robertson (Viadana), A Sgarbi (Treviso), P Travagli (Cariparma).