Pelous: It's only half-time
Toulouse lock issues warning to Tigers
Last Updated: December 12, 2007 11:57am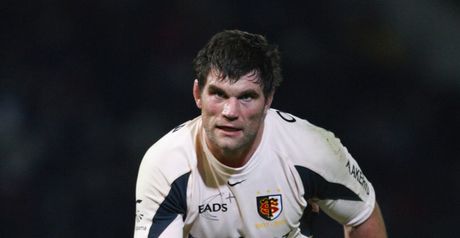 Pelous: Gunning for the Tigers
Toulouse forward Fabien Pelous has warned Leicester Tigers that "it's only half-time" in the tussle between the two sides.
Leicester were left in jubilant mood after they edged out the French side 14-9 at Welford Road in their Heineken Cup pool match.
However, Toulouse are determined to make amends in the return match - with Pelous insisting that it is all still to play for.
He said: "This was just the first half of our big game - it's only half-time and we intend to go on and win the second half.
"Our goal is to win at home in round four and stop Leicester from taking a bonus point. If we can do that then we will have won the contest.
"Leicester were full of power up front and we tried to take them on it that area. Our scrum was strong, but we had a few problems at the line-out.
"We tried to build our game but, as in all matches between two big teams, the game turned on a few little things.
"Because of a small mistake they went ahead with their try. But it wouldn't have been a scandal if we had won the game and now all the pressure is on Leicester when they come to Toulouse."