Rugby Union Expert & Columnist
Saracens must be wary of an unwanted repeat, warns Stuart Barnes
Last Updated: 27/08/14 11:38am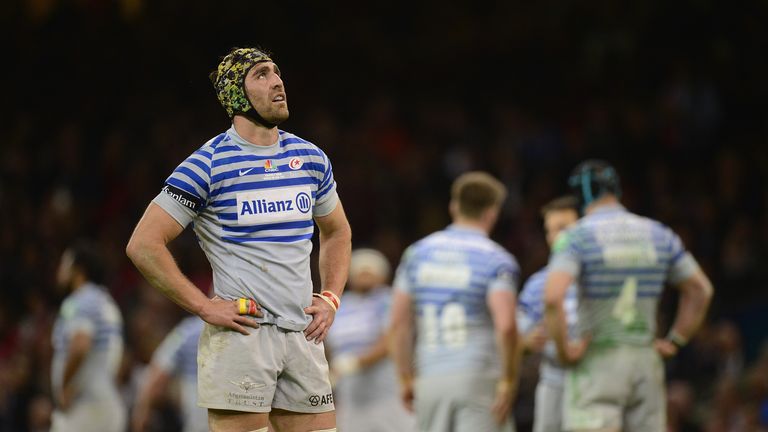 Saturday will be the most serious test we have yet seen of Saracens' psychological credentials. Last season their season collapsed with two semi-final defeats, a European loss to Toulon and a domestic one to Northampton.
Now they are on the brink of a repeat. Only this time they could end up with nothing despite making both finals.
Whatever happens, Saracens have made progress from last season and are clearly a good team but defeat in two finals is not the sort of progress they were thinking about and a downgrading from a potentially great team to a very good one is not the verdict they sought.
To win the domestic title and make the Heineken final is an achievement only a very good team could make but greatness has eluded them this season. To be beaten as comprehensively as they were on Saturday diminishes their standing somewhat. Still, the best team in England is better than any other team in England can boast.
Nerve
If they lose at Twickenham, the improvement from losing semi-finalists to losing finalists will be scant consolation. And if they are to avoid this painful finale to their season they have to dig deep, both mentally and physically. They thought they could beat Toulon, they thought they were a physical match for them. The realisation of how far they were from them will hurt in the head even as the body aches with the reminders of the pummelling they took from a superbly drilled French team.
The momentum, Northampton will feel, has swung their way. They backed up the victory against their bogey team, the Tigers, with an Amlin trophy, in the end overwhelming a physically and mentally weaker Bath opponent. The Saints did to Bath, in the second half, what Toulon did to Saracens, controlling the contact and tearing into their opponents at the tackle. Jim Mallinder's men were, again, not at their best with ball in hand, but their self-belief to come from behind and their physical strengths were undisguised. These attributes will stand them in good stead at Twickenham.
Before the season started the Saints were my tip for the title and the events of the last few weeks has done nothing to change those thoughts. Alex Corbisiero is fit and fresh and with George North having a quiet time in Cardiff, something exceptional is almost guaranteed from this big match player.
Greatness has eluded them this season. To be beaten as comprehensively as [Saracens] were on Saturday diminishes their standing somewhat.
Stuart Barnes
I am not writing Saracens off. The squad is too deep in strength and commitment for such an insult but they have to go somewhere deeper than they have been to pull their season from the brink. Right now, it seems the force is with the men from Franklin Gardens.
The force was certainly with Toulon Saturday as Jonny Wilkinson garnered the points and headlines with a lot of help from some superb players. Tactically Toulon were as savvy as France had been rudderless for years. Saracens wanted to get to Wilkinson but Toulon focused their kicking game on Sebastien Tillous-Bordes at scrum half. He was an understated cog in this effort.
Matt Giteau was the perfect foil to Wilkinson and an ideal blend in the centre next to Mathieu Bastareaud whose Heineken form has been quite outstanding for the last two seasons.
But while Wilkinson's wonderful script reached its ecstatically happy ending the overwhelming question from the final has to be what next for Steffon Armitage? The number eight who plays like an open side was the star man in a stellar team with his greatest strength, at the breakdown, one of England's areas of concerns.
Risk
England were poor at the turnover in the Six Nations, Armitage is up there with the finest exponents but he plies his trade in France and is therefore unavailable under Stuart Lancaster's dictum unless the circumstances are exceptional. How can he be omitted? I was asked the question a dozen times between the Millennium Stadium and my car parked half a mile away.
The answer is whether short-term gain is more important than long-term loss? If you are a short-term thinker it is hard to argue against the inclusion of Armitage this autumn.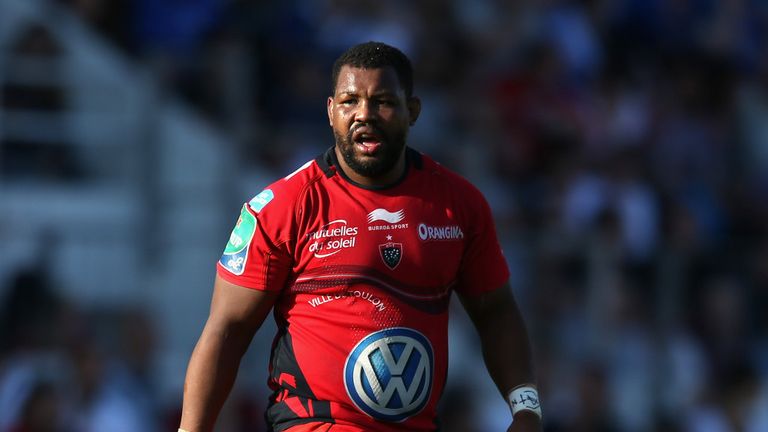 But if you think England keeping control of their players, in order for them to be available during the times set aside in the club/country agreement is vital, to allow Armitage into the team while playing for Toulon is a risk. It could open the flood gates to French club rugby which would impact upon the time internationals can spend together. Already the Northern Hemisphere operates at a disadvantage to its Southern counterparts.
There is much logic in what appears an illogical non-selection on form. Should Armitage keep playing anywhere near Saturday's level he will be an 'exceptional' circumstance in his own right at some time before the World Cup.
Greatness
On the theme of finals, Toulon have their crack at the European/domestic double next weekend. The champions of Europe had a semi-final against Toulouse to negotiate before Castres beat them in the final. The same foe awaits them with the same extra rest period but with one less game after Europe and Toulon looking 20 points better than last season, Bernard Laporte's team can go one better than last season and reach for the greatness that eluded Saracens this time around.
If Wilkinson's British career finished on a high, Brian O'Driscoll will be hoping for the same in the RaboPro12 final in Ireland. Leinster have ceded their European domination to Toulon for the time being but will want to send their man into retirement with a trophy.
The coming man of Scottish coaching, Gregor Townsend, will ensure Glasgow do not make it easy. The former fly half lost his job in the Andy Robinson era at Scotland but has found himself as Glasgow's number one.
Glasgow are underdogs but, playing with the wit and intelligence for which Townsend was renowned, they are in with a shout. A loss would be a rotten way for O'Driscoll to bow out but what a boost it would be for Scottish rugby.
Once the whistles blow time this weekend, that will be it for the domestic season - thereafter the tours which leave me wishing all the players the best for the various finals and here is hoping for an absence of injuries and a successful summer.
Next time I write this column I will be in Auckland as my focus narrows on a fascinating test series between the All Blacks and England. That is for then. For now, goodbye and thanks for your interest and support all season.
Stuart answers your emails...
Got a question for Stuart? Email him at skysportsclub@bskyb.com or use the feedback form below...
Stuart, what do you make of Bryan Habana's comments about Steffon Armitage deserving and England call? Can we really make an exception for one player? Thanks, Michael.
STUART REPLIES: Michael, I have addressed this in the column. Habana's comment does reiterate just how well Steffon is playing and what a test class player he now is.
Stuart, Do you think it's advantage Northampton after Saracens' lost to Toulon? It must be incredibly hard to pick yourself up after losing a Heineken Cup final? Benji.
STUART REPLIES: Benji, another question addressed in the column. And the answer is yes.
Hi Stuart, apart from the brilliance of Jonny Wilkinson's kicking, what else has made Toulon such a European force - and do you expect them to be challenging again next season without him? Thanks, Steven.
STUART REPLIES: Steven, the money to buy great players, the great players to be the right players (professionals playing for pride and trophies and not just money), tactical nous, a supporter base whose fanaticism inspires and a bloody powerful pack. Other than that, there's nothing to 'em! They'll definitely go gunning for the hat-trick next season and are the team to beat.