Stuart Barnes reveals ERC Player of the Season nominations for 2013
Which rugby stars have been nominated for the ERC Player of the Season? Stuart Barnes reveals all...
Last Updated: 30/04/13 11:20am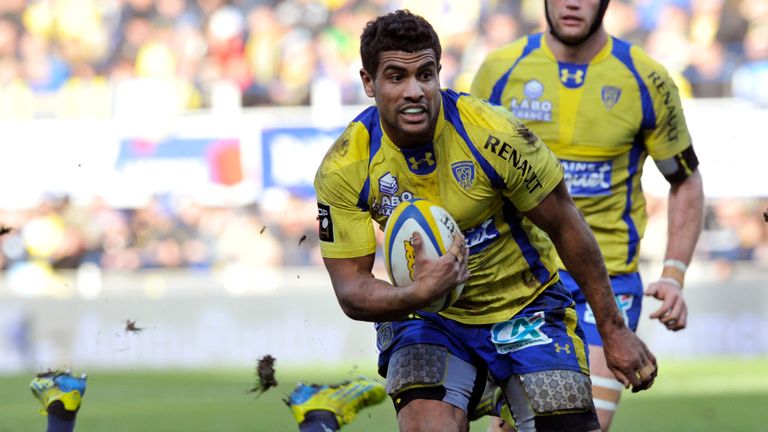 The five contenders reflect the powerful performances of the French teams in the Heineken Cup and the fact that the pool in which Clermont Auvergne and Leinster collided was one of the toughest in the history of the competition.
As a member of the panel I am delighted to list some of the reasons for the selection of this superb quintet - I cannot speak for the rest of the ERC panel but I voted for three of the five and have no qualms with the democracy that sees two non-Barnes' nominations.
In the interest of solidarity, I will not disclose which three I nominated and the duo who missed out... though you can guess and write to Under The Posts if you like!
Anyway, without further ado and in no particular order, here are the five men selected...
Julian Bonnaire - Clermont Auvergne
The Clermont back-row man produced one of the finest back-row performances of the European season when the finalists dazzled Exeter in Devon. He just about held his nerve as stand-in captain against Munster, in the absence of Aurelien Rougerie.
Jamie Heaslip - Leinster
A blockbuster of a performance face to face with Imanol Harinordoquy in the Amlin semi-final was the highlight of a solid to strong series of games. In the semi-final last Saturday Heaslip showed all the old verve with a real cameo.
Sitiveni Sivivatu - Clermont Auvergne
He WAS on my list. Big, bruising and brilliant; no one is unstoppable but he has been pretty near it at times. A great rugby brain and a show stopping performer, yeah, I voted for the former All Black.
Wesley Fofana - Clermont Auvergne
Another Clermont man; no surprise working out who the star team of the tournament has been. He has gone toe to toe with Sivivatu as the most dangerous three quarter in the competition. Clermont may take the mantle of European champions from Leinster, Fofana is stealing the title of Europe's best centre from Brian O' Driscoll.
Jonny Wilkinson - Toulon
Two of the most nerveless displays of goal kicking imaginable has seen Toulon through to the final of the Heineken Cup. He did not miss a kick in either the quarter or semi-final and took on some monsters - especially against Leicester. The drop-goal to swat the Saracens at Twickenham was from another world. A big hit in the tackle and in the town, Wilkinson was hardly a surprise nominee.