England should beat France convincingly in Six Nations, says Stuart Barnes
France are a talented team, says Stuart Barnes, but England should not be afraid of playing with flair.
By Stuart Barnes
Last Updated: 18/02/13 10:39am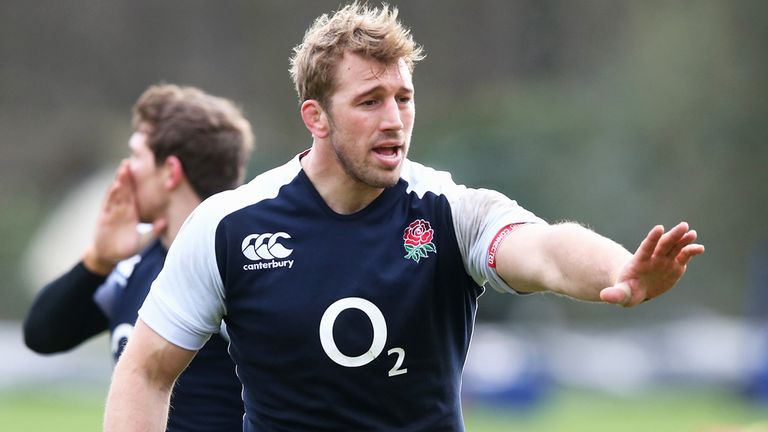 There is sufficient power up front to ask more questions of the England pack than either Scotland or Ireland could and there is some fearsome firepower behind, if only used in its proper positions.
Yet even if Wesley Fofana is recalled from his wasted hours on the wing, even if Morgan Parra is selected to steer France away from the ambling mediocrity of their game and the Gallic charm of Frederic Michalak's insouciance is resisted, it is hard to get away from an England win.
English intangibles are set to trump French talent. Enjoyment is an unusual word to employ when writing about high level sport but that does not dismiss its significance. Wayne Smith ran a conference at the tail end of last year (yes, just before England beat New Zealand) and discussed the rarely used 'e' word.
New Zealanders, he stated, were encouraged to enjoy their rugby from an early age and think first of all about scoring tries. That, after all, is the essence of the game. Scoring points, we are told by grim faced professional coaches who confuse professionalism with an almost Puritanical contempt for pleasure in performance, wins games.
True, but the best way to rack up those points is via the five-point tries and if the tries cannot be scored the best means of earning points is from forcing penalties. England, in the first 12 months under Stuart Lancaster did NOT play with that swaggering ambition but in the New Zealand game it clicked as the foundation phase appeared to give way to the next phase which is development.
Development allowed an out-of-form but high-on-potential Billy Twelvetrees to not only be selected for the squad but the team for Scotland and Ireland. Whether he starts on Saturday is irrelevant, he has signalled the next phase and it is one where scrums and line-outs are the starting and not end points of a side's ambition.
There is something definitely Kiwi in the manner England is trying to play and the confidence with which youth is being trusted. And instead of thinking first about trying to stop the other team, England is most intent on its own game. They have been encouraged to be positive and, surprise, surprise after the best part of a decade (the Brian Ashton regime was not given the breathing space to flush out the negative elements and begin afresh) England has found it can win and enjoy itself.
Advantage
France had a smile on its face as it poured on the misery for the Southern Hemisphere in the autumn but like last season Philippe Saint-Andre has tightened up in the competition environment of the Six Nations. I thought the quality of their liberated autumn would teach them a lesson that Saint-Andre could not possibly forget but I was wrong.
Whereas England has bound around, France has slunk through the competition's initial two rounds, grinding and gnashing and flashing barely a pass or off load. Benjamin Fall's brilliant team try in Rome is a reminder of what France is capable but the evidence against is currently overwhelming.
England's enjoyment trumps France's fear; it also translates into an even greater advantage at the breakdown where England has left a decade of mindlessness behind.
Fear of failure is most easily translatable at the breakdown. Frightened of being turned over, a team commits a bare minimum of men to the contact situation both to secure their own ball and to slow the opposition at the tackle.
The net result is often a lot of attacking ball but none of it is quick enough for a scrum and fly-half to use and so an endless spell of recycling occurs until the ball is usually lost. In contrast the All Blacks have not a single strategy (conservative or otherwise) but a streetwise aggression to winning good ball.
If the opposing players are positioned with high backs, numbers will be thrown into the contact to drive them off the ball and win quick possession; if New Zealand has knocked their opponents back in the tackle the men hurtle in to secure turnover and dangerous ball and if opposition commit limited personnel to the contact in defence, overwhelming numerical superiority is thrown into the collision to win quick and useful ball.
This is where the game was won against New Zealand and this was the area where Irish hopes were scotched in Dublin. Ten years of being scared of the 'what if we lose the ball' are being converted into a new era of 'imagine what we can do with good quick ball.' It makes a massive difference and with this mind-set, combined with the financial clout of England, its huge player base and home advantage makes them a good bet at 7-1 for the next World Cup on home soil - but I digress.
Back to Saturday; as much as England are aggressive and positive, France are fearful and lethargic.
As the week goes on the weary old mantra about Chris Robshaw not being an out-and-out open side will be debated. In contrast the mighty Thierry Dusautoir will be contrasted with him. Magnificent performer though he is, a couple of points: the England captain is a fine open-side and without the benefit of committed support men an open side cannot win a breakdown on his own. It was a point well illustrated when Richie McCaw was silenced in December.
Yes, France has talent currently equal to that of England but it has fear and lethargy where England is flowering with enjoyment and intelligence.
We will be reminded how France bounced back from a bad place to almost win a World Cup (I will probably be tempted myself by the time we record the Rugby Club) but the facts all point to an England win and a convincing one. I'll stand by that prediction.
Stuart answers your emails...
Got a question for Stuart? Email him at skysportsclub@bskyb.com or use the feedback form below...
TOUGH ONE TO TACKLE
Hi Stuart I am currently a referee in the ospreys region in Wales and it has got to the point where the tackle area is an absolute mess, as is other parts of the game. Do you think the IRB should step in and simplify the game and its laws. You have most probably seen a law book and it's like an encyclopedia. Most amateur players i speak too don't know what they can and can't do. Another thing is that I find if there is any law changes its usually directed from the southern hemisphere, and it's too suit them. Do you think this is right? Steven Lake
STUART REPLIES: Steven, I don't think simplification works at the elite end of the game. We need more penalties for players deliberately going off their feet at the highest level and some empathy (without forgetting the rule book) at lower levels. It is a tome and a half but that's part of the charm; there's no reason why a pro should not know it inside out and no reason why a referee at a slightly lower level should not make his mind up as to who is trying to play the positive stuff and use some common sense......re the southern hemisphere, a lot of law changes have come from that region in the professional age but maybe that is because they are simply more proactive, hence the World Cup dominance ON the field.....Some of the key drivers are no longer around and I don't think it is quite the issue at the moment.
TOUGH CALL FOR TIGERS?
Stuart, in light of another disappointing performance and in the context of the last three, trophy-less, seasons, do you think it is time Leicester "parted company" with Richard Cockerill? Leicester just seem to be consistently declining, I appreciate Leicester are in the Quarters of the HC and third in the Premiership but I do feel that Tigers are being increasingly left behind by Quins and are being caught up Gloucester and Wasps, While in Europe Leicester are so far off the best it's painful, the salary cap etc. excuses some of that gulf but not all of it. Things can always be worse and Cockers is doing an "ok" job but I look at Saints and can't help but feel that could be Leicester next year. Leicester certainly have little chance of winning any silverware this year. Roger Hunt
STUART REPLIES: Roger, it is a tough call, asking for someone's head. It is not something I like to get involved in but as you asked Leicester has made every final of Premiership rugby since Richard Cockerill has been head man. They made a Heineken final and escaped a pool with the French and Rabo champions. Not looking dominant at all times is no disgrace in what was the season's toughest pool.
They are in a position to make another Premiership final and have an away Heineken quarter final where I cannot write them off. Yes, I understand your concern and do see the validity of your 'Northampton' comments but RC's track record is too good to see him thrown out. Last season saw Leicester development an attacking game at the expense of their defence which cost them the title. If they get their offence back into gear, given the improvement in their defence they may surprise you. I am not a great believer but were I a Tiger fan I would not lose the faith yet.....
DROP THE DROP?
Hi Stuart, I agree entirely with Graham Noble about straight scrums and with you about a six-point try, although I would leave the drop at three. How about trying to bring in the backs more? Don't allow a scrum option for a penalty or free kick offence unless the infringement was at a scrum. Give a free kick instead of a scrum for a knock on or forward pass without a scrum or kick to touch option. Finally, stop the clock at all reset scrums until the ball finally comes back into play legally. Peter Arnold
STUART REPLIES: Why not drop the value of a drop goal Peter? It was worth three points a million years ago when conditions and balls were awful and it was a massive skill deserving reward (but never that much of a reward). Games can still be won with a one-point drop. As for your other point, backs will feature more when the scrums are the upright things of beauty as they were designed. Scrums bind forwards in and create space for backs to attack backs while all those big bruisers are bound. Scrums are good for the game, just not quite as they currently are!