Walk the walk
The play-offs, reffing the ruck and a sponsored walk for Jack Brennan makes Brian Carney's Set of Six.
Last Updated: 22/09/11 10:46am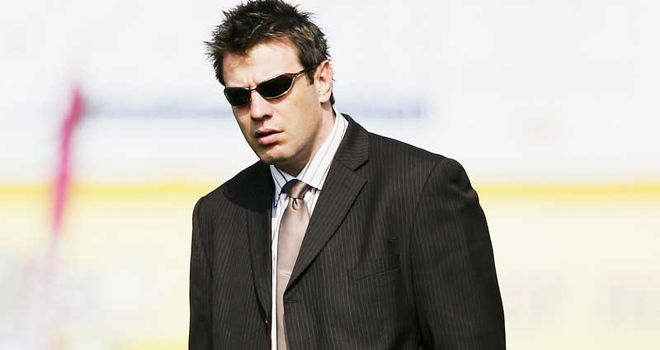 Each week Brian Carney takes a look at six moments in Super League that have made the headlines - and not always for the right reasons!
Players, coaches and decisions all come under Brian's scrutiny as he picks his 'Set of Six'.
Find out who and what caught Brian's eye this week - and then use the feedback form below to have your say...
PLAY-OFF GAMES 1, 2 AND 4

Huddersfield, Hull KR and Hull were abject in their play-off performances. For the Humberside clubs I felt they stumbled into the play-offs after seasons in which they performed well below the high standards we know they are capable of. I wasn't overly surprised that they were unable to contest these games beyond taking the field and playing for their departing teammates and coaches.
Huddersfield were a different case. They finished fourth and you would not expect the fourth-placed side to concede 47 and score none in what was a very important game. We know from earlier Huddersfield performances against the Wolves that they are capable THIS SEASON of so much more. That is what made Friday's performance from them so disappointing.
PLAY-OFF GAME 3

Wigan and Saints gave us a closely fought game and a standard one would expect in a play-off series. How significant was the result? Was it a surprise? I'll answer the last question first. I said earlier this year how impressed I was with the way St Helens were going about their business. They've struggled with injuries but continued to get their wins. They built up to this game beautifully, resting players at appropriate times. The win was no surprise to me and shows they remain a strong club. The result could, I believe, be significant.
Of all the teams in the top four that needed a rest I would have said it was Wigan, they needed a week off to draw breath after their run from the Challenge Cup semis to last week's play-offs. They now face a Sunday knock-out game against a big Catalan pack that on their day are as aggressive and powerful as any in Super League. If Wigan do win that it will be the hard way and their players' bodies will take 80 more minutes of bruises into next week.
REFEREEING THE RUCK

Please don't try and artificially speed the ruck up!! Some of the penalties blown early in the Huddersfield v Warrington match would have left the players as perplexed as I'm sure the spectators were. We all want a quick game but let's be realistic. It's not touch rugby!!
MARKERS AND ABC DEFENDERS

On the subject of the ruck, I have concerns about markers not being forced to get square and defenders not retreating the 10 or especially not retreating to the try line when less than 10 metres out. Have a look at it this week. Markers not having to be square means a defence can cheat and solve problems out wide without having to make correct defensive decisions. This is especially true when the dummy half passes instead of running. He passes and the markers have already split and released their outside defenders to push wide. They can then get numbers to shut down the attack and solve the problem. You referee the markers correctly and watch the outside defenders have to learn to defend without the luxury of false numbers assisting them.
JACK BRENNAN

As many of you now know, earlier this month (September 2011) a young Harlequins Rugby League academy player Jack Brennan was diagnosed with an aggressive form of cancer. The rugby league community has come together to try to raise some money for Jack and his family. There will be a sponsored walk on October 1, starting at 9am from the Twickenham Stoop to his amateur club Greenwich Admirals on the other side of London. Please feel free to donate and/or to join in the walk. Visit www.justgiving.com/Walk-For-Jack and wear your rugby league jerseys or Chelsea tops to show your support for Jack. For more info on the walk please contact James at jamesm@quinsrl.co.uk
FAREWELL AND THANK YOU

Farewell and thanks. Justin Morgan, Craig Fitzgibbon, Clint Newton, Mick Vella all leave Super League after last week's results. They have come over from Australia to play and coach here and have all, in my opinion, made significant contributions to their clubs in the rugby-league-obsessed city of Hull. As far as I am concerned they can look back on their contributions to the standard of Super League with pride.