State of Mind
Challenge Cup hangovers, listening to the players and State of Mind make Brian Carney's Set of Six.
Last Updated: 11/09/11 3:55pm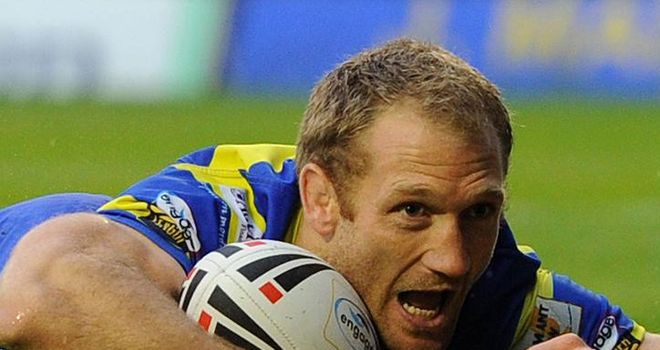 Each week Brian Carney takes a look at six moments in Super League that have made the headlines - and not always for the right reasons!
Players, coaches and decisions all come under Brian's scrutiny as he picks his 'Set of Six'.
Find out who and what caught Brian's eye this week - and then use the feedback form below to have your say...
BOUNCING BACK

Following Wigan's victory in the Challenge Cup against Leeds it was back to Super League duties for both of the finalists. Leeds bounced back in some style against Wakefield and ran up a huge score. They did a lot of things that pleased their coach and immediately got that defeat to Wigan at Wembley out of their system and are back on track. I think it is easier when you lose to focus on the next week - you have a lot of drive and desire to get back to winning ways as quick as you can
CHALLENGE CUP HEADACHE

Taking nothing away from Leeds and their victory against Wakefield but that is exactly the type of game you want. You want to face one of the teams down at the bottom of the league who have had a poor season. Wigan got quite the opposite - they got Warrington Wolves at Warrington. From the first kick off Warrington made them pay, they defended as well as I have ever seen them defend and in the process scored enough points to take them through the 100 points in a season barrier.
LEAGUE LEADERS TROPHY

Warrington are now in pole position to take the League leaders trophy. If they can go and beat Hull F.C in Hull next Friday then they will lift the trophy which will be a nice bit of silverware for the club. But they are going to a tough place to do it because Hull are playing well of late. They have played themselves into a bit of form and where impressive against Castleford in front of the Sky cameras on Friday night.
COACHES

Ian Millward has been named as the new Castleford coach and it was always surprising that a man who had so much success at St Helens was overlooked for so many Super League coaching jobs. Castleford have decided he is the man for them and will be hoping that they get the Ian Millward from St Helens and not the Ian Millward from Wigan. I think everyone agrees that his time at Wigan was a bit of disaster, but the man has a pedigree and plenty of experience and while he has had a tough time off the field at Leigh he has certainly delivered on the field results.
There are still other coaching questions to be answered - we still do not know who will take over at Hull KR and we don't know who will fill John Kear's shoes at Wakefield. We are told that Hull KR are looking abroad and I guess everyone is trying to find the next Michael Maguire. Watch this space.
STATE OF MIND

Round 27 has been renamed the State of Mind round to raise awareness of mental health issues in players, coaches, administrators and more importantly the wider rugby league community. After the tragic death of Terry Newton last year a group got together and decided to try and change the culture and make people more aware of the resources available. I hope rugby league fans and everyone in general get behind the campaign. There are people out there willing to help you if you have a problem. For more information go to http://www.stateofmindrugby.com
PLAYER'S VOICE

Widnes announced that they would play their home games on an artificial pitch and told us all about the pros playing on such a pitch. It is good they are being proactive but it begs the question were the players consulted? You would think that the players would be consulted over something so significant - they are the ones who have to play on this surface. This is not a problem with Widnes and I am not having a pop at them. For me it highlights a major problem in our game that the players do not have a significant voice in the game.