More is less when it comes to Super League reforms, says Luke
With Super League set for changes in 2015, Luke Dorn argues the case for the licensing system.
By Luke Dorn
Last Updated: 31/05/13 11:52am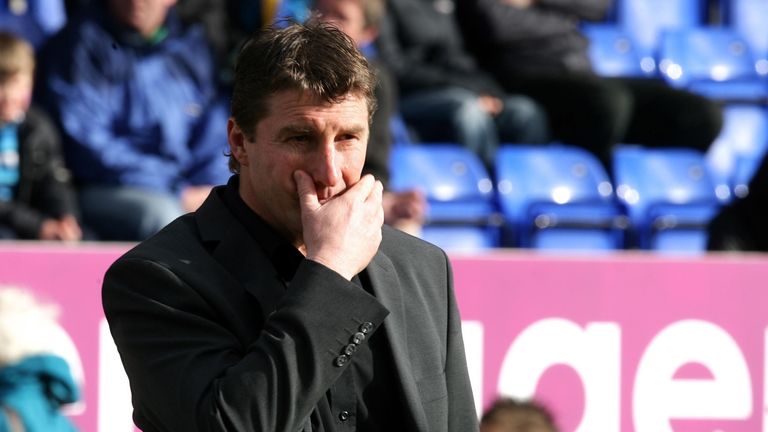 Of the four options presented to the clubs, there's little doubt that the most talked about is the idea to have two divisions of 12 then split into three leagues of eight after 11 games, with the bottom four from the top league joining together with the top four from the second tier.
For starters, let's scrap that way straight away. It sounds like too much messing around to me. I'm all for forthright thinking and changing the game, but moving yourself around inside a competition like that would not be great for the game. That just seems too radical, too gimmicky.
The other options are much more simple. There could be a return to two divisions with promotion and relegation back, or a move to a three-tier system with 10 teams in each.
Warrington coach Tony Smith had his say after hearing of the plans to change, and they were strong words indeed...
"I'm over the innovative tag for rugby league, that we are innovative as a sport. What about being stable, strong and consistent? What about those being our traits? We are judging the current systems in the midst of the worst economic crisis since the great depression."
Tony makes some very, very valid points. It's almost at the point with rugby league in this country that they're trying to find something that will revolutionise the game quickly and make it the most amazing sport in the country. That is obviously never going to happen.
So, instead, there needs to be some consolidation of what we have got and making the most of the product in the best possible way. I just think that we have to find something within our game and stabilise it, making it as strong as possible. Splitting into three leagues, for instance, is just not feasible in this current climate.
I have spoken before about having too many teams in Super League because I don't think the spread of talent allows for a really competitive competition with 14 sides, which is not through mismanagement of clubs but just a statement on the talent pool to choose from.
By narrowing the number of teams it would increase the funding to those in the top flight and also increase the quality of the squads. That is the type of consolidation the game needs. In tough economic times, companies don't try and go for broke - they downsize, look to re-structure and find a way to maximise what is working for them.
I don't think rugby league is currently in a state that can handle a return to promotion and relegation, either. In football it's fine, because there are quite substantial (and that is something of an understatement) sums of money given to those who drop out of the Premier League. That is because the game as a whole develops so much revenue.
In Super League, though, I'd fear for the long-term future of any side that goes down, particularly those currently in the bottom four. They've been financially run to try and be successful in the top flight, yet suddenly would have to cut their cloth accordingly. I'm not certain they'd be able to compete to get back in the short term, and the longer you are on the outside the tougher it becomes.
Personally, I feel the licensing system works. I don't think it has been done very well at times in the past, but in principle I like the formula. It's got to be simplified down in the Super League and Championship, giving everyone the chance to make the top division by running their club in a financially sound way.
Yes, people will say the Championship clubs have nothing to play for, but if everyone is on a clean slate and has their finances in the right order, then there's no reason why they should have a weaker case than those clubs that aren't being so fruitful or successful in Super League.
If we have promotion, where does the team coming up get its talent from in October? We already have concerns over the drain of talent to the NRL and rugby union, but now we're asking a side that is suddenly well behind its future competitors to find players in a pool that is already small enough as it is.
A team that is going to get promoted is never, for instance, going to be able to buy a Sam Tomkins, just as no club promoted to the Premier League is going to fork out for Gareth Bale.
In rugby league you've just got to consolidate - sure promotion and relegation adds a bit of excitement at the back-end of a season, but the NRL doesn't have it and that competition is still working just fine.
It's about planning and helping the clubs. By managing the game in the right way it can flourish. If they truly want to make it a national game, then so many years down the line they should look to have teams in all areas of England.