A last Crusade?
Luke Dorn worries for the future of Crusaders and wonders if the RFL are doing enough for clubs.
Last Updated: 28/07/11 2:45pm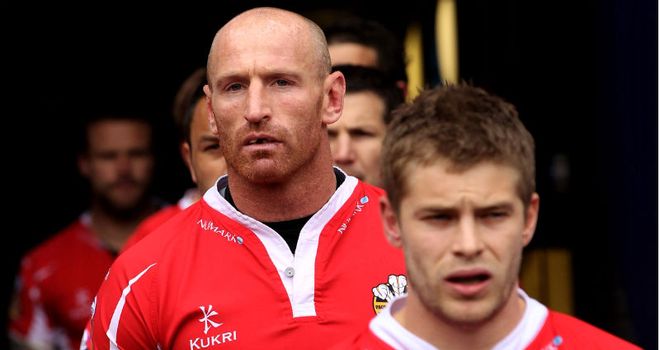 I think everyone had come to the assumption that Wakefield were going to be the side to miss out when the new Super League licences were announced.
Then Crusaders announced they were withdrawing from the running, seemingly barely bothering to tell their players in the process.
I still now can't quite get my head around the decision and, in particular, the timing of it. Surely they must've known before the deadline loomed that they weren't able to sustain a Super League team for three more years?
As for the Rugby Football League, they have been left with egg on their faces by what has happened. They've given Crusaders a helping hand, as they have done with other clubs too, and so it doesn't reflect well on them, as well as the game itself. Quite frankly, it looks amateurish.
I'm a big supporter of the licensing system in general, I think it offers the best chance for the game to blossom and build for the long-term future, but this year's process has been a bit of a mess.
Bigger picture
And then there's the bigger picture; the RFL had pushed hard for a Super League presence in Wales. They wanted to try and keep expanding the game, against strong criticism from those that wanted it to just remain in its northern heartland too, as they had done in London and then into France.
Now, though, the Crusaders have given up that opportunity. It's tough to see how that club can survive now.
What player is going to want to sign for them? They've proven themselves to be untrustworthy to the squad they currently have, many of whom had signed up for next year and beyond.
I myself would find it quite hard to keep playing now - there are few other jobs in the world where you turn up for work on a Monday morning only to be told that your company would be shutting down shortly, yet they still want you to just carrying on working anyway, possibly without getting paid.
The hard thing for us as rugby league players is that they've got just the one field to work in, meaning they need to be out playing on a regular basis to put themselves in the shop window.
Those that do get sorted out for next year with another team also may not want to risk their bodies, (and rugby league is not a sport you can play half-heartedly, as I've said before in the blog) and who could blame them for that?
You have to feel sorry for those that had signed long-term deals with Crusaders, possibly moving families from Down Under, putting their kids in new schools, and now they are going to face further upheaval. Overseas players in particular will find it tough because quota spots at other clubs are filled quickly, and they need a contract to keep their visas.
The RFL could now decide in future that they don't want to face a similar situation, stopping them from pushing the boundaries of this sport.
What the competition needs is the strongest clubs, because that's how it will survive and, hopefully, thrive. Whether that is with 12, 13 or 14 teams, I don't know.
It wouldn't be good if every team, however, was within 10 or 15 miles of each other. You want to see teams dotted around, making it a national (and in the case of the Dragons international) competition.
But that's perhaps where the RFL have let themselves down a bit. Have they honestly selected the strongest teams that were available? If Wakefield were the best option, then select them for a licence over someone else. If it was a case that someone like a Castleford or Harlequins, for example, was not suitable, then tough decisions should be made for the good of the game.
Personally, I think there are too many teams. I know it's not what people want to hear, but with one or two less in Super League the spread of talent would be much tighter, making for a stronger competition.
We've seen an awful lot of injuries over the past couple of seasons and for the most part, clubs haven't been able to deal with it. They have been too stretched in terms of numbers and quality.
All this comes not long after the RFL announced a pre-tax profit (something they have done for nine straight years now) of £22.8m. Perhaps some of that money, say £500,000, could be given to each team. By doing so, it could be used to help bring in better players or simply covering part of the salary cap, freeing up funds to spend on ground improvements or youth development.
Some of the money the sport is making must start coming back to the clubs, otherwise it just can't hope to prosper.