State of mind
Angela Powers looks into a new initiative aimed at raising the profile of mental health issues in sport.
Last Updated: 22/07/11 7:56am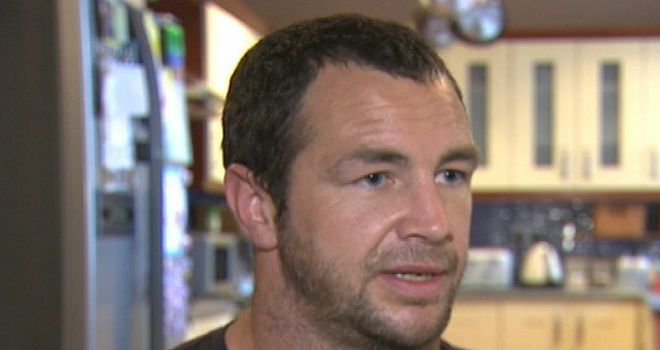 Almost a year ago, the rugby league community was shocked to hear the news that the former Super League and Great Britain player Terry Newton had died.
It was a tragic case. Banned from playing the game after taking human growth hormone, he found himself on the outside of the world in which he felt most happy and at ease. At the latter end of his career, he took the drug because he misguidedly thought it would help him to compete for a little bit longer.
Instead his career in rugby league came to an abrupt and ignominious end, and he was plunged into a deep, dark depression. In September 2010, he took his own life, leaving behind a grieving wife and family, and a shocked and devastated circle of close friends.
Terry's battle with depression is, unfortunately, not rare in the world of professional sport. While most of us prepare for retirement at 65, they must come to terms with ending a career which has defined them, some 30 years earlier.
The lucky ones stay within the game in another role, others put things in place to keep them busy and challenge them. But nothing replaces the sheer thrill and satisfaction of doing a job that has some spectacular rewards and puts its heroes on a pedestal.
Touched by Terry's struggles, Ernie Benbow and Malcolm Rae, two rugby league fans and former NHS directors decided that the time had come to turn the spotlight onto players' wellbeing - not their physical health, but their mental health.
Initiative
This week they are launching State of Mind, an initiative aimed at raising the profile of mental health issues and convincing players that if they are struggling with matters of the mind then there is no shame in seeking out help.
The ambassador for the project is Adrian Morley, Warrington's captain and a much respected figure in the game worldwide. I spoke to him this week about the project and he was open about the demons that players face mentally, and the need for them to accept help and support. You can hear his thoughts here, including his own feelings about being out of work through injury.
State of Mind doesn't want to help only players facing retirement, but also those who might be under stress from other work-related issues. Being in the spotlight as a role model, with all its related pressures, can also be too much for some. There are also issues related to the use of drugs like sleeping pills, which might offer short term solutions but have longer term consequences.
Ultimately, State of Mind is there to show players that there is a support network, that it is not a sign of weakness to seek out help and also to help players recognise problems with their team-mates so they can offer support directly. A website is currently under construction which will feature links to all the support networks available. It is www.stateofmindrugby.com
Terry's friends and family were devoted to him and there to give him support, but the pressures to put on a brave face can be overwhelming. If this initiative convinces just one man or woman to seek help then it has done its job well.