Rugby League Expert & Columnist
Super League: It's the business end of the season, says Phil Clarke
But which teams are mentally and physically prepared to win?
Last Updated: 07/08/14 9:27am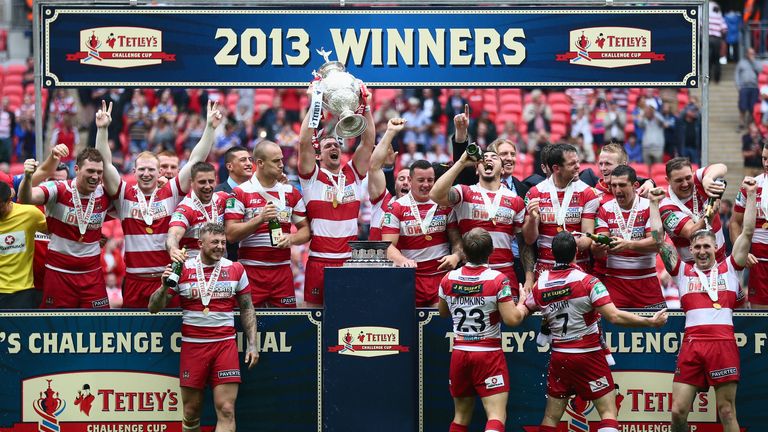 A Rugby League season is a demanding competition with many ups and downs. Not even the best teams go through the year without a crisis or drama. It tests you physically and mentally, and requires a great deal of resilience - and that's just the supporters!
For the teams in the First Utility Super League it is a nine-and-a-half month event, and though I know every day matters for the players and coaches; it is only the last nine-and-a-half weeks that anyone remembers come the end of the season. That is exactly how long we have left now, during which two Cup semi-finals, the Challenge Cup Final, the Play-offs and the Grand Final are all crammed in. In a way, it's a shame that everything that has been done up to now can so easily be forgotten.

This week offers time off for some teams, but how do they use it? Do you allow the team a chance to rest; or do you see this as a last opportunity to work hard and improve the area of your game that has let you done so far? For the coaches it's a chance to look back at games that didn't go as well as they had imagined; they know the teams they will have to beat to lift the silverware, but what do they need to do to beat them in the big games?

There is very limited room for improvement in both the physical and technical aspects. The most important thing now is to have as many of your first choice players available for selection. This is perhaps when the work of the medical staff goes unnoticed by the rest of us. Getting a player with a chronic injury to be able to play in October is as important as giving them a game plan to win a trophy.
You do not need to win all of the games, but you do need to be able to play well when the pressure is on.
Phil Clarke
Important
It will be an amazing achievement if St Helens can get to Old Trafford without three of their main men, but the coach cannot let them use that as an excuse - Nathan Brown has probably banned them from even thinking about it. The mental or psychological side of things for the next nine-and-a-half weeks are far more important than we think.  

Some people used to say that you couldn't win both trophies, now that the Challenge Cup Final and Grand Final were so close together, but that was just an excuse by the mentally weak. I know it's tough, but Wigan did it last year, so what did the other teams learn from them?

You do not need to win all of the games, but you do need to be able to play well when the pressure is on. They call this the business end of the season; they give out the trophies and people's perception of the whole year is formed in a small window that last just over two months. I suppose it's all about learning what you can from the 30 games and applying it in the last three that matter.

Good luck to the four teams in the cup this week, playing at Wembley is an experience that you never forget.