Phil Clarke: British rugby league can lead the world in innovation
Phil Clarke says Super League can set the standard in using sports science to develop talent.
Last Updated: 18/09/13 1:15pm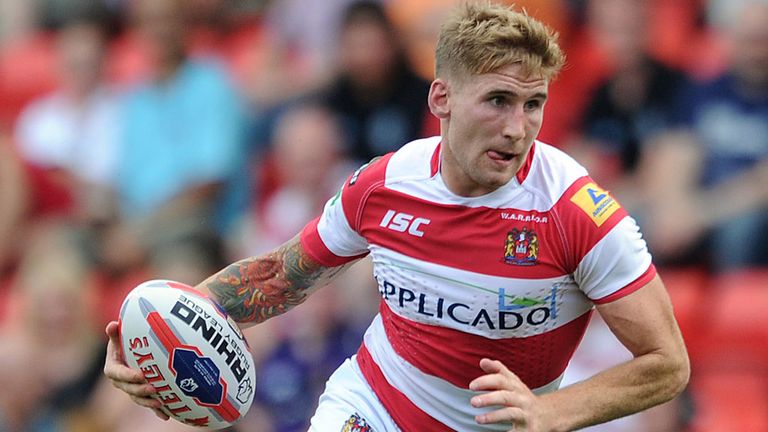 It made it harder for the fat, lazy forward to hide throughout the 80 minutes and then spring to life when his team had the ball near their opponent's try line - he may have scored a try but he'd made just two tackles and missed almost 20.
Some teams started to record the sprint times over 40 yards and a few began to test who was the strongest player in the gym. This was the introduction of sports science to rugby league and over the last four decades the appliance of science in the 13-a-side code has rapidly increased, some might say it's gone too far. Rugby players win games.
I want to point out here though that an army of scientists on their own couldn't win the league. It still takes guts, bravery, skill and game awareness to combine with the physical, mental, technical and tactical elements. Although I have a very logical mind, I realise that the artistic and creative parts of the brain are also needed in a winning team.
There is a healthy balance required by the game in general between the artists and the scientists. It's important to listen and learn from the scientist who can provide some pragmatic points to produce better players and a better game in general.
I recently came across a research paper by Dr Anita Sirotic, who works with the Melbourne Storm. This lady has a PhD in sports science and is employed by probably the best team in Australia for the last five years.
She has spent the last two years analysing the physical demands on the players to help inform the coaches on how best to prepare them for games. Her findings show that rugby league is all about accelerations and decelerations, most often over 15 to 20 metres. Players need the ability to speed up as soon as an incident happens but very rarely from a stationary position like a sprinter at the Olympics.
Position specific
However, more interesting is the positional specificity that she uncovered. The demands of a fullback differ from those of a prop. The days of teams training together might well be numbered. Does a plumber go on the same training course as a joiner? Teams will need to write individual plans for each player.
In general there is a shift away from the weights room and straight-line running to games involving small groups of players. This trend began in NRL clubs before it became popular in Super League - something that's happened for far too long.
I think at times we're guilty of thinking that we are not capable of being thought leaders. A little bit of research shows you that this whole idea originated in the UK in the 1970's and 1980's when Rod Thorpe and David Bunker came up with the principle of "Teaching Games for Understanding" at Loughborough University.
This brings me up to today. Throughout my lifetime we've been obsessed with copying everything that they do Down Under. The questions that we need to ask and the answers that we need to find could well be closer to home.
I recently attended a Rugby Research Symposium at the University of Central Lancashire. It had been pulled together by Craig Twist of Chester University and Graeme Close from Liverpool John Moores. Both of them have a great knowledge of, and passion for, rugby league. Their aim was to share the latest findings to help improve performance at the highest level of rugby league in this country.
World leaders
They, and the other guest speakers, wanted to make sure that any research that's been carried out is put to a practical use. More importantly, they need the practitioners at the games to tell them what we need to investigate. Is the talent identification of rugby players working? What can we learn from other sports? What does the latest evidence suggest? Are we doing all that we can to help young British talent to maximise their potential?
What are the match demands for each position in a team? How do we write an individual training plan to help a player prepare for those?
I know that most fans are only interested in which team has the most points on the scoreboard at the end of the game, but to do that you need to do a great deal of work before it.
It's time that we started to listen to the research and link it to the games.