Moneyball!
Phil Clarke looks at how a shift back to performance-related pay could help players and their clubs.
Last Updated: 19/06/13 1:47pm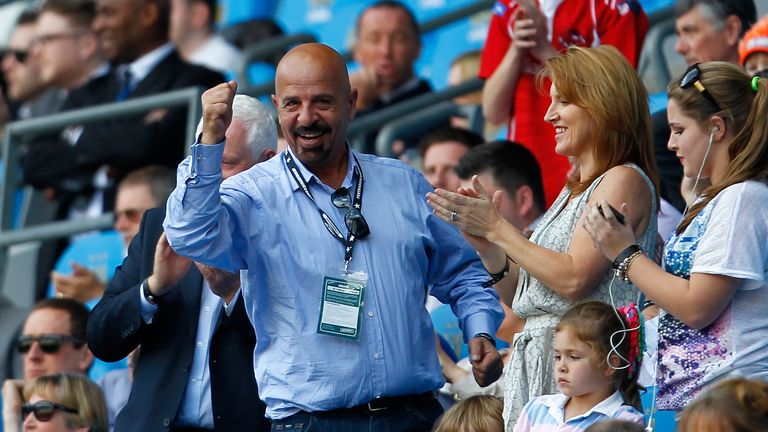 Deloitte recently published their Annual Review of Football Finance and the wages paid to players is always one of the topics that catches the eye.
Just like in rugby league, the teams which pay the most always have the greatest chance of success - not every team in Super League spends the full salary cap, which is one of the reasons why we've only had six different teams in our Grand Final - but the introduction of the financial fair play rules in football are enforcing football clubs to think about the way that they pay their players.
Prior to 1996, most rugby league players received approximately 50% or less of their wages as a guaranteed amount, with the rest paid on appearance and success. If you were in the team and the team kept winning then you earned more money. This system of performance related pay was scrapped over the first few years of Super League and almost every player signed a contract that gave him a guaranteed salary.
At present the average salary of a Super League player is approximately £65,000 per annum. If he plays the majority of his team's games, and they were to win the Grand Final, he might receive a bonus of approximately £10,000. He's basically guaranteed about 95% of his money whether he's selected or not, and there's the potential of a small bonus if his team win. Only one team can win the Grand Final, I know £10,000 isn't 5% of £65,000.
When Wigan were the dominant team in the UK in that period 1990-1995, the majority of the financial reward was paid on an incentive-based system. If you weren't fit or good enough to be in the team for that match, you didn't get any of the 'carrot' at the end of it. The competition at training was as intense as ever.
Motivation
Many people in rugby league naively assumed that by spending the salary cap their team would have an equal chance to the rest of winning the prize. One or two clubs have spent the full salary cap and still finished in the bottom half, massively underachieving.
Other factors also come in to consideration and I think that how the money is paid is the next big change to happen in rugby league. Some coaches may disagree with me, but I believe that the players' motivation can be increased without disrupting player satisfaction or the team dynamic by using an incentive-based pay structure.
You might say that the players won't accept a shift back to performance related pay when they've become accustomed to having it guaranteed, but I disagree. Obviously they need a certain amount guaranteed, say 60% in my opinion, with the potential to earn 120% of their salary should they and their team hit all of the targets. The club and the player gain if the team is successful.
One of the reasons why I think this will come back into fashion is because it already has, in football anyway. Ferran Soriano is now the Chief Executive of Manchester City Football Club, and it's starting to happen there. He previously worked as Finance Director of Barcelona, where it was used to help the club become the champions of Europe. His ideas were ridiculed initially. Nowadays, more and more football clubs are using this model.
Banding
It's perhaps not a surprise that the clubs that have been most successful in the Super League have a 'banding' system for their players. They group their players into a pay structure which rewards their experience/success.
I am aware of an NRL club who used to reward one of its players on the number of tries that he scored in season. He even came over and played in Super League at the end of his career. However, I don't think that this type of individual goal is a clever one. He's likely not to pass to a support player when he makes a break if he knows that he'll lose his reward.
One of the reasons why this hasn't been introduced back into rugby league in the UK is because of the salary cap. Clubs say that the current rules make it impossible. Well, change the rules then!
It's not as if the salary cap's been working that well anyway. Salford, Bradford, Wakefield have all had their financial difficulties in recent times and the Celtic Crusaders went into financial meltdown. The rules are supposed to help the game, not hinder it.
I believe that it's still possible to have a 'salary cap' that accommodates a performance related pay model. We want to see the best rewarded for their efforts and I want to see them desperate to win each game.
What do you think?