Has the Magic gone?
Phil Clarke wonders what can be done to make the Magic Weekend experience more attractive for fans.
Last Updated: 29/05/13 1:38pm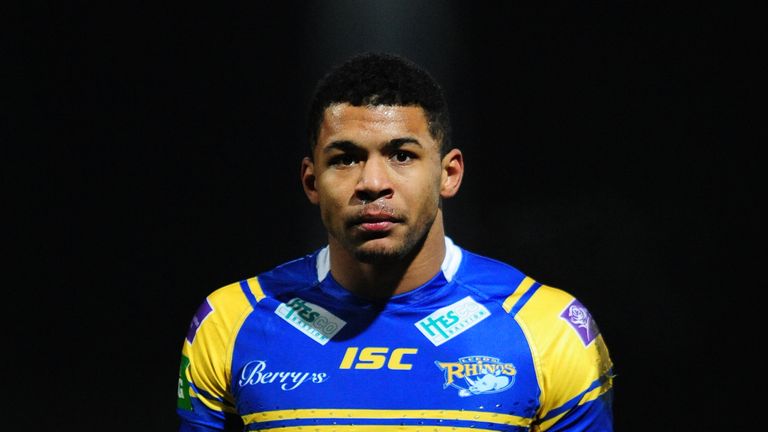 Well, was that really Magic? I suppose it depends on what you are looking for...
If you tuned in or turned up for all seven games then you would have seen 66 tries.
Some of these were outstanding and ones that you'll remember for the rest of your life - like the effort by Kallum Watkins to ground the ball as he was thrown out of play or a similar one from Kirk Dixon for Castleford as he managed to squeeze the ball inside the corner post.
Three of the matches provided drama that kept your attention until the final hooter. Salford's clash with Widnes was one of the best in my opinion with both sides producing some of their finest efforts of the year. It was the first time this season that the Reds have made over 1,500m in a match and it was literally end-to end stuff.
The Rhinos game against the Warriors produced perhaps the most physically intense match and even had the late drama that we have come to expect from these two great clubs. I think that late Danny McGuire try might even have been awarded had it not been for the late incident in the Hull v Hull KR game. It was such a shame for the Rovers after one of the bravest efforts of the season. Still, both decisions will add to the spice when the teams meet again.
Much has been said about the decisions made by the officials. However that is not really what has me most fascinated this week. It was something off the field I felt most concerned by.
Decline in numbers
The official attendance figures for the first day was 30,793. Day two had slightly more, even though there was one game less, (31,249). I'm not sure it's correct to do it but we've tended to add the two together and announce an official aggregate crowd for the previous Magic Weekends since they started in 2007.
Just to remind you, here are the previous official figures:
2007, Cardiff: 58, 831
2008, Cardiff: 63, 144
2009, Edinburgh: 59,749
2010, Edinburgh: 52,043
2011, Cardiff (Feb): 60,214
2012, Manchester:63,716
2013, Manchester: 62,042
The first four events were held on a weekend at the start of May until it was decided to launch the season with the Magic concept in 2011. For the last two years we have pushed the event back a few weeks to the end of May and have been fortunate to have almost perfect weather for two consecutive years in Manchester.
So how do we explain the fall in numbers? I said after the last game on Sunday that the games had been enjoyable, entertaining and of a higher standard than we get during an average weekly round. When I looked at all of the stats from the games, many of the teams had visibly risen for the occasion.
The event is its seventh year and in theory has a greater public awareness that it would have had five years ago. There appeared to be as much, if not more, entertainment outside the ground than in previous seasons, too. I walked all around the Fan Zone as they were setting everything up on Saturday morning and it looked good to me.
The people I saw over the weekend had few complaints (other than the video referee!). So should we be satisfied with that crowd?
I seem to remember that the original concept was to provide a weekend away for supporters, adding another 'Big Event' to the rugby league calendar. People tell me that Manchester is the best place for it now, but that feels like we have hit "third time lucky" rather than because of a smart plan seven years ago. It would be fascinating to know if it is the same 30,000 people who have been going for the last seven years.
Untapped areas
Most Super League clubs have an active Community Department who have experience in visiting their local schools. Would it have been practical and beneficial to task each of these with recruiting some temporary supporters from a different area around the Manchester region? There must be dozens and dozens of schools within a 30 minute radius of the Etihad Stadium whose pupils have never seen a game of rugby league.
Perhaps I'm a dreamer and should listen to some marketing experts but was this not a chance to inspire, interest and motivate a new supporter to the game? We have taken the game to a new area and haven't even knocked on the locals' doors to see if they want to come and watch.
I managed to watch some of the England rugby union match at Twickenham against the Barbarians and felt saddened that there were twice as many people watching a 'friendly' game as we had for our Magic Show.
After trying the Magic concept in three different locations we seem to be getting the same number of people coming to them. At a period in the game when we are talking about restructuring the competition we need to take a serious look at whether the magic weekend does have any magic in it and whether it deserves to be repeated. Would these games played on a home basis have attracted the same amount of people too them or more?
I would love to hear your views and comments on this, whether you attended the Magic Weekend or not.