Daryl Powell must boost Castleford confidence, says Phil Clarke
Phil Clarke says Castleford will have to win 10 of their remaining 13 games to reach the play-offs.
Last Updated: 08/05/13 1:01pm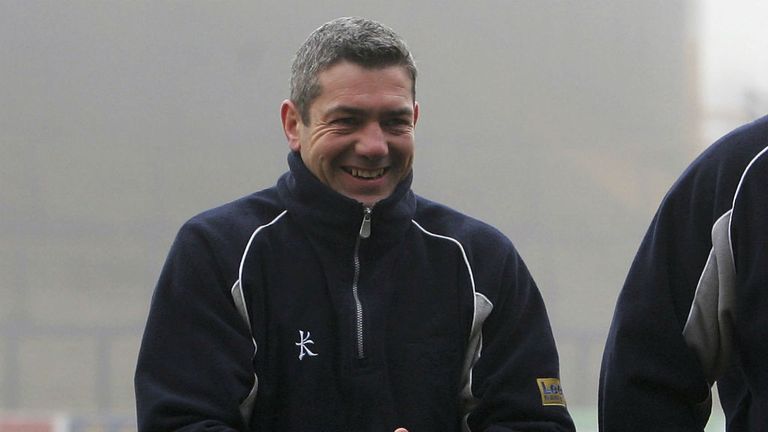 It seems a long shot when you consider that they are currently 12th in the table and have just three wins and a draw from the first 14 games but the appointment of Darryl Powell as their new coach this week gives them a psychological boost and they've started to develop their own momentum with two wins in the last three. (It possibly could have been three from three if they'd been against the Reds with just 13 defenders in front of them, not 14 at Salford recently)
They were a competitive team at the start of the season when they managed to beat Leeds and draw with Catalans at home. They also went close to beating or drawing with Wigan after a brilliant comeback against the Warriors. It took a late try from Chris Tuson to secure the two competition points for Wigan.
For some reason the wheels fell off at Hull and seven losses in a row affected the team's confidence. But they have some good players and traditionally have a tough character that makes them a competitive force.
Underdogs
So what would they need to do to make the top eight in 2013? By my reckoning they'll have to win 10 of their remaining 13 games. That's a lot, I know, but they have the advantage of being underdogs in every match and a new voice to help them regain their confidence.
The FOR and AGAINST column in the league table usually provides an accurate picture of where the teams will end up at the end of the season. At present their attack hasn't been as dangerous as it would need to be, but they've shown in their last three games that this might be improving. Ok, it's true that the 17 tries in those games have been against three teams in the bottom half of the table and they'll need to beat the teams in the top half if they are to make it to the play-offs, but they've already proved what's possible at the start of the season.
It's easy for me to write it here, and I know how difficult it will be to put into practice, but the Tigers need to find a way of saving tries, not scoring them. That is the biggest challenge for Daryl Powell. Can the players who have been missing tackles, start to make them?
I think that we all love to see the underdog do well in life - the Rocky film is the perfect example - and the Tigers are certainly that this season. I hope that under Powell they give us some magic moments, plus one or two upsets in the second half of the season. The Super League season needs it.
Castleford can effectively split the season in two, the half time hooter has just sounded after a rocky period and they've got a chance to address their weaknesses and improve their strengths. Good luck to them and good luck to Daryl. I have always found him to be a hardworking, honest and dedicated man and I'd like to see him do well.
Next up in Super League is an easy trip to the South of France for a date with the Dragons. Win there and they might just start to believe themselves. Do they still have the eye of the Tiger?