Words of wisdom
Phil Clarke looks at which tools Super League coaches use to inspire their players to greater heights.
Last Updated: 20/02/13 12:49pm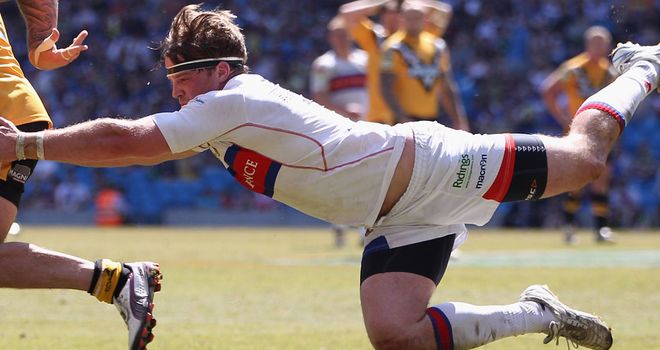 Finding the right words of motivation and inspiration is a difficult task for any coach. Ultimately the player is the one who controls his own actions and behaviour, the one who makes the decisions, but he can be influenced by the coach in several ways.
I've always found that the best coaches have an intelligence allowing them to paint a picture with words, helping the player strive to be the best that he can be.
If you want a player to suffer some pain and make some sacrifices then it helps if the coach can provide a framework for him to get there. To be able to see the pot of gold at the end of the rainbow. Let's face it, the physical punishment in training alone needs a strong character to cope with it.
Pictures, words, sounds and images can be incredibly powerful to all of us, and every coach is trying to find the very best ones to help their players maximise their potential and then stay at the top for as long as possible. What do they say to them day after day?
A friend of mine from Australia recently sent me something that was written a long time ago by a financial journalist called Bertie Forbes (founder of the Forbes Magazine and later Forbes Rich List). It wasn't written for sports men or women and he certainly wasn't thinking about the Super League but it equally applies to us all. I've taken an extract from it and included it below:
Your success depends on you.
Your happiness depends on you.
You have to steer your own course.
You have to shape your own fortune.
You have to educate yourself.
You have to do your own thinking.
You have to live with your own conscience.
You have to be captain of your own destiny.
You have to see through your own eyes.
You have to use your own ears.
You have to solve your own problems.
Your character is your own handiwork.
You have to write your own record.
You have to build your own monument - or dig your own pit.
Which are you doing?
I think that it's brilliant and wouldn't be surprised if some clubs have already used it. In fact, the trendy way to do it now would be to get an actor to voice it and then use photos of their players in action at training and matches recorded as a short video. Most teams have someone who does stuff like this from time to time helping to reinforce the positive messages that they believe will help their team this year. They often search for short clips on YouTube to find stories that can provide a theme for the week. Training their minds is equally as important as training their bodies.
'Accountability' seems to be the new buzz word in life at the moment. Everyone has to take responsibility for their own actions and this gets repeated to most of the players in Super League each week.
It's still very early in the race to Old Trafford. The journey for all 14 teams is still a long one in February and yet the best ones have started building their monument already.
Warnings the way forward?
The game last Saturday at Wakefield included two separate occasions when a player was send to the sin bin after the team had received a warning from the referee. In some ways it's a new thing again this season (if you can have a new thing a second time?).
A series of penalties conceded by Hull KR saw them reduced to 12 men. I suppose that when a team concedes four penalties in a row the referee has to do something, but is a 10-minute sin bin the best way? The Wildcats scored three tries during this part of the game and then the Rovers did a similar thing in the second half when Wakefield had a player sent to the sidelines.
What do you think about this WARNING to a team prior to a sin bin? I suppose that the aim is to reduce the number of penalties in a match. If it does that then I would say that it's been successful. It isn't unusual for the matches at the start of the season to have a few more penalties than later in the year.
In total the whistle was blown for 130 penalties in Round Two and many of these are the starting point for a try, so will it reduce the number of tries that we see? It will take over a season for us to work out if it has a positive effect on the game, or possibly even longer.
Anybody interested in honesty and fair play would want to eradicate the foul play and cheating that takes place in a rugby league game, but it's a fine line that we play when we start to disturb the equilibrium of the game.
Let's see if it works.