Times a-changin'
The Watkins Review is ushering in an exciting new era in rugby league, says Phil Clarke.
Last Updated: 01/08/12 12:04pm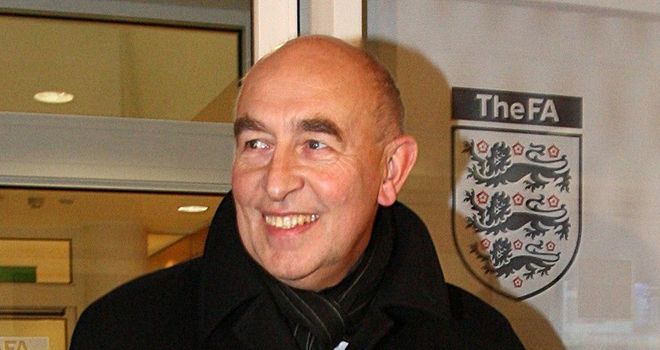 Most people resist change, but eventually it's necessary for a team, club organisation or sport to improve.
From time to time, businesses and bosses undergo a review of their performances and look for areas of improvement. They're not afraid of change.
It appears to me that we're about to go through a significant change within rugby league.
The Watkins Review of rugby league governance was written last month and could herald an exciting new chapter for the whole of the game. The report itself only looked at the governance of our sport, but it also highlights the need for further discussion about the direction, vision and strategy of the 13-a-side code of rugby.
I would hope that the momentum created from this report is maintained and feel it's appropriate that we conduct a review of the size and structure of the leagues, the sustainability of clubs, licensing and our plans for expansion.
I believe that the experience that the acting chairman, Maurice Watkins, brings to our game in invaluable in helping to set the direction for the next decade. Let's hope that the game can discuss in a unified way how best deal with the challenge that it faces and the opportunities presented.
We've spent too long fighting each other within rugby league and need to harnass the passion that so many people have for the game, with a clear plan for the future.
The optimist in me says that we are at the start of an exciting new era for the game, with the World Cup a major focal point, and I can't wait for it to begin...
Phil answers your emails...
Got a question for Phil? Email him at
skysportsclub@bskyb.com
or use the feedback form below...
THE AUSSIE WAY?
Hi Phil, I see another of our academy sides is beating the Aussies in their backyard and this is not for the first time. What happens to these young players when they take the next steps to becoming full internationals and then cannot win against their counterparts? Is it because they are taught to then play the Ausssie style of rugby? I was fortunate to be at the Sydney Cricket Ground on the day we last won an Ashes Test match. No-one gave us a chance but they played the English style of rugby and won. Now we don't and it's been 42 years of hurt!
Keith Rankin
PHIL REPLIES: That's a great question, Keith, and I have heard many people try to answer it. It is interesting to listen to all of the theories and I know that there are many people who have tried their best to find a solution to the problem. I used to think that their players had better DNA but that is not the case.
You only need to look at the Olympics to see that in an event like the triathlon, perhaps a measure of the fittest man on the planet, that we have two of the best candidates for medals, and they both come from Leeds! (Good luck to the Brownlee brothers!)
What seems to happen is that their players improve more from the age of 18 to 24 than ours. Some people think that our best young players are selected in the first team of their Super League clubs at too early an age.
They claim that this prevents them from growing, learning and developing and I can see the argument in this. It was also said that our young players play in too many games and miss the opportunity to maximise the growth spurt that offers them a once in a lifetime chance to capitalise on their body's development.
Others might argue that they receive better coaching and improve as a result of this and the fact that they are in a more competitive environment. There are no easy answers and my next suggestion isn't perfect but I do feel that we need to discuss the second-team competition that exists at Super League level.
I watched the St Helens second team play against their counterparts from Huddesfield on Monday and walked off at half time when the Saints led 40-0. Getting the intense level of competition for developing players is very hard but essential in helping them to maximise their potential.
I don't believe that it has anything to do with the style of rugby - there aren't that many styles of playing a game that allows each team to have the ball for just six tackles.
I will ask the Heads of Youth at the Super League clubs that we go to and come back to you on this one. I will also contact the coaches from the England side that are on tour in Australia when they return and listen to their opinions. Leave this with me.
BULLS BROKE
Hi Phil, Do you not think that saving Bradford would be a complete smack in the face to clubs like Leigh and Halifax who have dropped to the Championship, got their finances in order, then got the knock back when it came to issuing licences so clubs like Bradford could carry on abusing their position? Boasting a "proud record in winning Super League four times" is a bit hollow when they clearly did it by spending money they didn't have on salaries they couldn't afford! Anyone can do that...
Peter Handley
PHIL REPLIES: I don't think that the RFL or the other Super League clubs should save the Bulls. Temporary assistance seems reasonable and I doubt if they will allow them to continue if the evidence suggest that they are heading down a cul de sac. We don't know all of the facts, it may be that some exceptional circumstances have put them into this position, but it doesn't look good for the game. If they do not offer more to the game than Leigh, Halifax or Featherstone and the game thinks that we need 14 teams in our top division, then then they should be replaced, simple as that.
EXCESSIVE SPENDING?
Hi Phil, You have mentioned licensing supposedly preventing this kind of thing, but how far would you agree with the thought that it has actually made things far worse for the lesser/ poorer performing clubs who, as a result, have to spend more than they can afford in order to match the required standards, such as Bradford, Wakefield and Crusaders? Similarly do you think Barrow's breach of the salary cap last season was a result of the same pressure to avoid being trapped in the less profitable Championship? Ben M
PHIL REPLIES: I don't think it is wrong that we are all trying to drive up the standards of our competition, both on and off the field of play. It is obvious that setting some targets and having a plan is the way to go. Have we set the right targets and are we monitoring them well enough? Well, perhaps not, and that is where we open ourselves to ridicule.
Do you think that encouraging the clubs to spend money on their junior teams and facilities is wrong? Would you rather see them spending more on star players? Did you read the article I wrote on this website a few weeks ago looking at the income and expenditure of a typical club in Super League? Most of the money goes to the players already.
The history of the sport is littered with clubs who have hit financial difficulties chasing promotion and attempting to avoid relegation. WE tried that system for 100 years with very little success. Sadly the new model hasn't got off to a great start either.