Building confidence
Phil Clarke looks at how England can get the right winning mentality ahead of their clash with the Exiles.
Last Updated: 13/06/12 1:33pm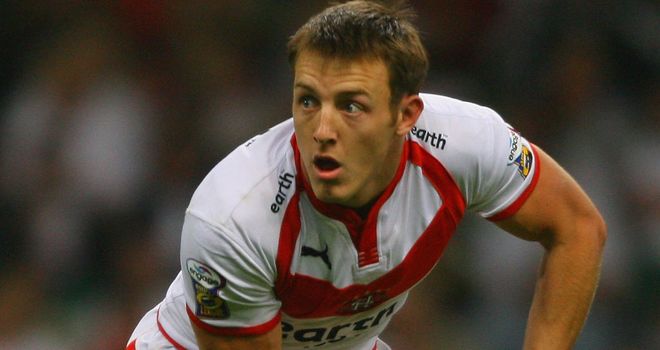 Some of you may have read a book called "Winning starts on Monday", a book of quotes put together by the late Jack Gibson. Gibson is probably the Godfather of rugby league coaching, and one of the most charismatic men I have ever spent time with.
He starts the book by saying: "Winning starts on Monday, not 10 minutes before the game. It is confidence all week long, and it is confidence for the month before that; people can't get motivated on a five-minute speech before they run out onto the pitch. It is something that you have to wake up with - knowing that your preparation was right."
Well, I hope that the England squad have had a week's preparation that has been enjoyable and educative. Steve McNamara is trying to build a club-like feel to the England camp but one that lets the players know that they are part of an elite group of men. The team has access to world-class facilities and have an excellent team of people around them to ensure that their physical condition is as good as it can be.
Key players
In a week in which Queensland attempt to continue their domination of the State of Origin in Australia, we will also get a chance to see our best players on show at Langtree Park.
Much has been said and written about the four key players for the Maroons over the last six years. Their fullback, stand-off, scrum-half and hooker have been the foundations of their success.
It will be interesting to see which four players are given the key roles for England in 2012. If everybody is fit and healthy, I think we'll see Sam Tomkins at fullback and James Roby at hooker, but what about the six and seven?
In last year's game against the Exiles, England selected Kevin Sinfield and Richard Myler, but by the end of the season, Myler was replaced by Rangi Chase. Will we get more changes this year?
One of the criticisms of the New South Wales side over the last six years is that they have chopped and changed their players too often. It's a soft target I suppose, and the coach will always pick the team he thinks have the best chance of winning, but I'd be prepared to lose in 2012 if it helped us to win in 2013.
Whoever Steve McNamara picks, I wish them all the best. I know how hard it is and just how desperate England are to do well. I hope that there is a great crowd there to support their efforts.