Fate in their hands
Stevo can't see Wakefield letting eighth spot slip, but says stranger things have happened in Super League.
Last Updated: 07/09/12 2:50pm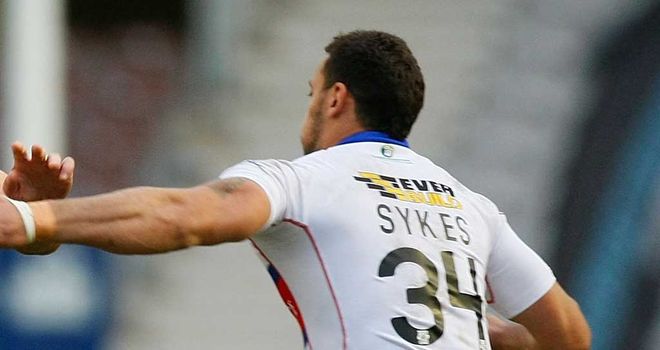 When Richard Agar took over at Wakefield there were 15 new players in the squad. It is not easy for any coach, especially a new one, to get things right. It takes time for players to gel and takes a coach some time to analyse the strengths and weaknesses of his players and how to make them work together.
However the hard work from Agar has paid off and in the latter part of the season things have come right for Wakefield. We all know it's not how your start a season it is how you finish and Wakefield are finishing very well indeed.
Okay, they did not play all that well against Widnes but I still see them hanging onto that eighth spot. I am not sure what Wakefield were going in that game but they looked really nervous. Call it coincidence but Wakefield don't seem to play well on television. They played well when they beat Leeds but that was the only game when we have featured them on Sky that they have performed well in.
Sadly by the time we kick off on Saturday Wakefield will know exactly what is needed from them. If Bradford have beaten Catalan then it is going to be a humdinger of a game. If Catalans beat Bradford, then Wakefield will know that they have made it and that could play against them.
Salford will want to finish with a win themselves. Luke Patten will be playing his final game for them and will want to go out on a high, the same goes for a few other players - Vinnie Anderson may be out of a contract so he will want to show his worth too.
Salford have been in a bit of a slump recently though which has been frustrating for them and their fans. They looked on course for making the top eight but then the bubble burst, however they do have some quality players who can produce the goods. They need to get the best out of Ashley Gibson, Daniel Holdsworth and Matty Ashurst.
STAR MAN: Paul Sykes. I think if Wakefield do not want to be surprised and want to record seven wins on the trot then Sykes is the man. He has shown with a few last-minute drop goals that he can handle the pressure and the pressure is certainly going to be on them.
STEVO SAYS: I don't think this will be an easy game but I think Wakefield will win it. They have too much riding on this game and I expect them to be tough to crack. Wakefield have to improve, they know that. Danny Washbrook is the leading tackler in Super League and I expect another immense defensive display from him.