No quarter given
Wigan and St Helens may have already made the play-offs but neither will give an inch on Friday, says Stevo.
Last Updated: 06/09/12 4:18pm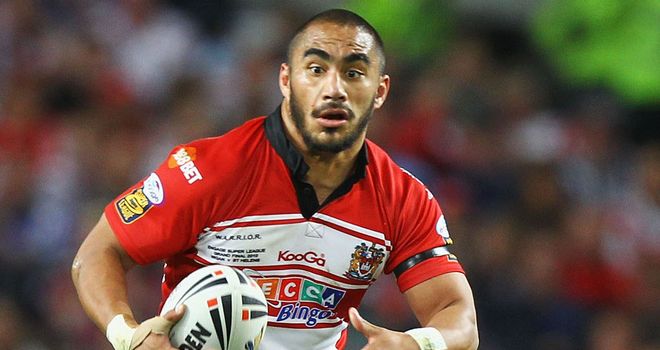 Well this is it. The final round and who will take that final place? Will Bradford defy all the odds and or will Wakefield hang on to it.
I really cannot see Bradford going to Catalans and winning, especially after that drubbing at the hands of Hull. They completely collapsed and I think they made a huge mistake by announcing that the club was safe before the game. I think that they should have waited until after the game, the club has been battling through adversity for so long that I think when they finally found out that they were safe there was a huge sigh of relief that may have left them slightly deflated.
Mick Potter has a great job but I cannot see him putting this side back together for their trip to Catalans. There is also a lot of talk about Potter being coach of the year - I totally disagree with that. You have to admire him for doing the job without being paid and under some very trying circumstances, however you have to use a bit of common sense here. What about Wigan coach Sean Wane? In his first season as coach he has taken the Warriors to the top of the table and won them some silverware. If Warrington make the Grand Final then you have to say Tony Smith has a great chance. Then there is Mike Rush and Richard Agar. Realistically can you really say that Mick Potter has been the best coach of the season?
I cannot see Catalans throwing this one away. They will be aiming to finish third and if they beat Bradford and Wigan beat Saints then they will take third!
The Wigan v St Helens game should be a cracking game, I am really looking forward to this clash. It is amazing to think that these two sides could meet three times in a row!
Wigan of course will have the club call where they get to choose who they play next and I can't see them picking Saints! Derbies are always close and they can go anyway so I can see Wigan avoiding Saints for as long as possible.
Saints will fancy their chances on Friday night - they will take some hope from Hull KR's start against Wigan last weekend where they were leading 26-0 at one point. Great credit to Wigan to comeback which shows that they have guts and determination, but Saints will have learnt a thing or two from that game.
However saying that so have Wigan! They never gave up and they will be extremely proud of that performance and their never say die attitude.
St Helens have made the last six Grand Finals - okay they have only won one of them, but they know how to put it all together and will start their run to the final against Wigan.
Some people are saying that Wigan will lie down and let Saints win - some people live in a dream world! Wigan will give it their all, especially as they will be awarded the league leaders trophy at the end of the game - they will not want to collect that after a loss to their fiercest enemies.
STAR MAN: Thomas Leuluai is back for Wigan and he will be a massive boost. He has been out with that bad injury for so long and many thought he would not be returning. His comeback makes them an even better side and I expect him to really put in a big performance.
STEVO SAYS: I would not be surprised if either side won - I think Wigan may just have the edge but it could even be a draw!