Battle stations
Stevo is expecting Wakefield and Widnes to produce a highly entertaining battle on Sunday.
Last Updated: 01/09/12 4:06pm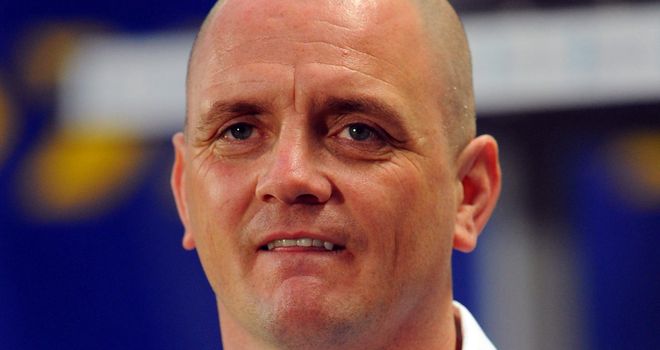 Wakefield and Widnes are both in good form and I can see this game being a lot closer than people think
Wakefield have been playing very well lately and have got five wins on the trot. It has taken Richard Agar some time to get all his new players gelling but they have certainly produced the goods and are finishing the season strongly. He knows that they have to win their last two games to have any chance of that eighth spot on the table at that starts on Sunday against Widnes.
I think they will be a bit too strong for Widnes but it could be a pretty close game. Widnes coach Denis Betts must be over the moon with the way they have playing
Hooker Paul McShane on loan from Leeds has really served Widnes well and I am expecting another big game from him.
Shaun Briscoe is another player who has stepped up for Widnes. Since he has come back from injury he has been outstanding. It just goes to show what an experienced fullback can do - he can come in link things up and create too - exactly what Briscoe is doing! They seem to have a good ethos happening there at another player who has stepped up is Willie Isa
But Wakefield have their tails up too and will be tough to beat. Paul Sykes is playing very well for them as is Tim Smith, Peter Fox and Ben Cockayne.
Wakefield have a good set of forwards who work hard and get a solid platform.
Both Widnes and Wakefield have the ability to score good tries - not only from short range but from long range to and I can see this being a highly entertaining game.
STAR MAN: If Widnes want to steal this one then Shaun Briscoe will be the man to guide him. As I said he has been in fantastic form and really controls the game from fullback.
STEVO SAYS: Two sides full of confidence and both have something to play for - Wakefield that play-off spot and Widnes don't want to finish at the bottom of the table; however I think Wakefield will just pip this one.