Bouncing Broncos
London have a great chance to upset Warrington and claim their third win on the trot, says Stevo.
Last Updated: 16/08/12 4:42pm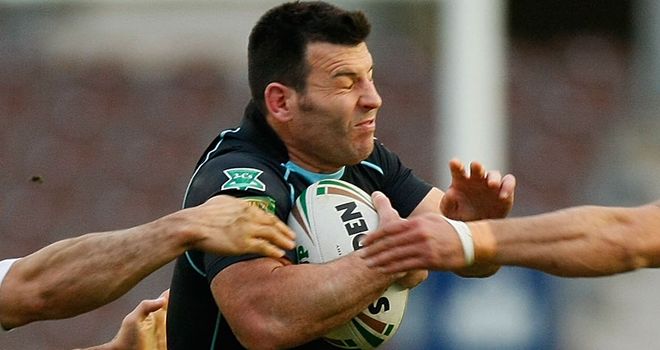 This is a massive game for London Broncos because they have a great chance of winning three matches on the trot for the first time in a long time - and beating the team who are second top.
Warrington may be in form, having beaten Wigan last time out, but they are sending a weakened side down for the match with the Challenge Cup at Wembley next weekend.
They have left out Lee Briers, Brent Hodgson Garreth Carvell, Ben Harrison Joel Monaghan and Ben Westwood - that's the entire engine of their team.
Sadly the Rugby Football League in their infinite wisdom decided to move the Challenge Cup from May to August. So with Leeds and Warrington fighting it out at Wembley next weekend, you can't expect them to field full strength sides.
That is a real pity. They really should move the Challenge Cup back to May and then we can concentrate on Super League. It is tough on the fans.
London struggle to attract the crowds and they now have a situation where they are playing the team second in the table who are also in the Challenge Cup final but they are sending down a weakened team.
It is negative in one way but it is positive in another as it gives London an opportunity to come away with a third in a row which is really rare.
Rejuvenated
The Broncos have been playing some great stuff over the past fortnight. The return from Australia of coach Tony Rea has clearly lifted them and they look like a rejuvenated side.
They had lost confidence in themselves and their coach and the downward spiral went on for too long. But Rea asked them to look in the mirror, face up to their poor performances in the past and that was just what they needed.
Craig Gower has been in superb form for the Broncos and is the man who can steer them around the field and to a surprise win. When he sets his mind to it he can turn the game.
The Wolves have got great depth, though, with top quality players like Chris Bridge, David Solomona and Rhys Williams coming back in and it is going to be a really competitive game.
The Wolves will go all out for the win with the prospect of winning all three trophies this season still a possibility. For the first 20 minutes Warrington they will try to blow London completely off the park. Their defence over the last couple of weeks has been so good and so solid.
They will kick early on the tackle count, with Michael Monaghan and Stefan Ratchford will take over the kicking responsibilities from Lee Briers, and make sure they turn London around and try to force them into errors.
They will try every move in the book to blow them away so they can start resting a couple of players once they have those two points wrapped up.
STEVO SAYS: It will be a good game and it will be an even contest. If Warrington came down with all their great players they would start as red hot favourites. But they haven't so it is going to be pretty close, a lot closer than many think. Having said that, I still think Warrington will just win it because they have the momentum and they still have good players out there on the paddock.