No quarter given
Stevo says that the Hull derby is going to be a brutal affair with plenty of guts and glory on show!
Last Updated: 23/07/12 3:37pm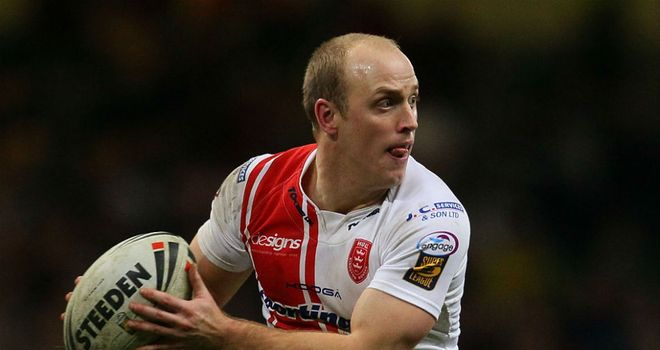 The Hull derby is one of the fiercest out there. Let's not pull any punches, these two sides hate each other and will be really tearing chunks out of each other on Monday night. If you like a bit of blood and guts mixed up with your rugby league then don't miss this game!
It is going to be one titanic battle. Let's not forget that exhilarating finish at the Magic Weekend when David Hodgson went over for a last minute try to give Hull KR a 32-30 win. It was a sensational game although I must say that the Rovers had a little bit of luck with Michael Dobson's try. The pass was so far forward he had to dive for it and how that was given beggars belief.
Hull were furious that the try was given, but they were also furious with themselves for letting a 14 point lead slip - they cannot afford to do that on Monday night.
Jamie Foster will play a big part for them and I will be interested to see how he goes. He has got plenty of pace and his kicking is good too - he has just lost some confidence and his loan from Saints to Hull may just give him the boost he needs.
Rovers narrowly lost to Salford last time out and their coach Craig Sandercock hinted that the lethargy shown by his side in that game was a result of some very intense games in recent weeks against St Helens, Catalan and Warrington. This time of the season is tough and they really need to get back in their groove. Both sides have ahead good breaks though so should be well up for this clash.
After their 44-14 loss to Catalans, Hull coach peter gentle said that his players needed to be smarter and gave away far too many penalties - in these derby games you cannot let your discipline falter and need to have controlled aggression.
Both sides will be looking at a play-off spot - Rovers are currently in ninth place; a place and three points behind Hull. That could all change come Monday night.
STAR MAN: Michael Dobson will need to fire up his troops and really make the most of field position. If he clicks then Hull KR will be tough to stop.
STEVO SAYS: I think Hull KR will have too much for Hull. It will be a fantastic game and one of the most fiercely contested games you will see, but I think the Rovers will just sneak it.