On the warpath
Stevo says that Warrington owe their fans a good win and they could deliver against Catalans.
Last Updated: 17/07/12 3:26pm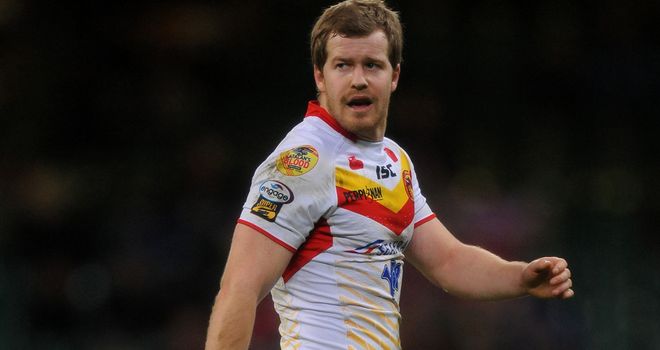 Warrington paid the price last weekend for resting so many players and will be looking to get back on track against Catalans.
On top of that loss to Salford last weekend, Warrington will also remember the last time they headed to the south of France - they got absolutely hammered and it was a very poor performance.
In fact it was the same sort of performance that they put in against Salford. They looked disorganised and could not get their defence sorted out.
Warrington certainly have an eye on their Challenge Cup semi-final against Huddersfield next weekend and if they go on to book their place in the final, then their coach Tony Smith may feel it was worth resting his players against Salford.
It's a dangerous game to play though, as it can really affect confidence and teams can lose momentum. For this game though Smith has not rested his big names and the likes of Michael Monaghan, Brett Hodgson, Ben Westwood, Garreth Carvell and Lee Briers will certainly boost their confidence.
But they will need more than confidence against this Catalans outfit who will be desperate to do the double and could move from fourth to second if they beat the Wolves.
Scott Dureau is the man that makes Catalans tick. He has had a fine season and Warrington have to work hard to shut him down.
He is the sort of player that as the game goes on, he gets better and better and builds in confidence. The more Warrington allow him to take control then the more dangerous he will be.
If the Catalans forwards fire them that will guarantee that Dureau and his backline fire. They are a big unit and when they get their heads of steam up then they are tough to stop.
When these two meet it is a really explosive and spicy game so don't miss it!
STAR MAN: For Warrington, well they have really missed Michael Monaghan. His combination with Briers is excellent and those two really steer them around the park.
STEVO SAYS: Warrington owe their fans a good result and I think they will just steal this one.