Time to deliver
Stevo is hoping that Leeds and Hull FC can deliver a game full of pride and passion.
Last Updated: 05/07/12 4:47pm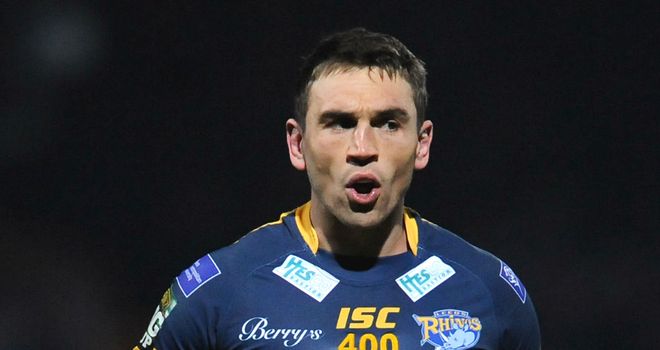 I am really hoping that Leeds and Hull produce a great game. I really need to watch a game that has aggression, skill and some real passion after being disappointed by the England v Exiles game on Wednesday night.
I am really not sure what we learnt from that game and I am glad that we will be back to normal service come Friday night.
Hull beat Leeds 34-20 the last time they met, however Leeds were going through a tough patch at the time and I think Hull will find it a bit harder this time around.
Leeds are slowly but surely getting back into the swing of things and this should be a tough encounter.
Whenever Leeds are looking down and out, their three talisman players always step up. Kevin Sinfield, Danny McGuire and Rob Burrow are the guys who really do dig deep and pull Leeds up.
They have done it so many times in the past and it looks like they are doing it again. It is one heck of an ask for them to make the play-offs but knowing Leeds, well they probably can! They pulled it off last year when they looked doomed and they will be looking for the same sort of charge this year - starting with Hull FC.
Hull also realise that they have got to get back into the swing of things. It would be unthinkable if they missed out on the play-offs. They have such great support and their fans deserve to see them making the top eight.
Hull really need to get a little bit more aggression up in the forwards.
They will certainly miss Sam Moa and Danny Tickle who are both out for the rest of the season but I think the absence of Danny Houghton is the biggest blow for them. Houghton has come on leaps and bounds and I have always admired the way he plays the game.
STAR MAN: Hull have so many injuries that they have put assistant coach Lee Radford on standby. How coach Peter Gentle manages his players is going to be crucial for this game so he will be the man to look out for.
STEVO SAYS: Hull have certainly been blunted by some injuries to key players and I think Leeds at home just have the edge here