Grand designs
Stevo says that Widnes will approach their Monday night clash with Castleford like it was their Grand Final.
Last Updated: 02/07/12 8:46am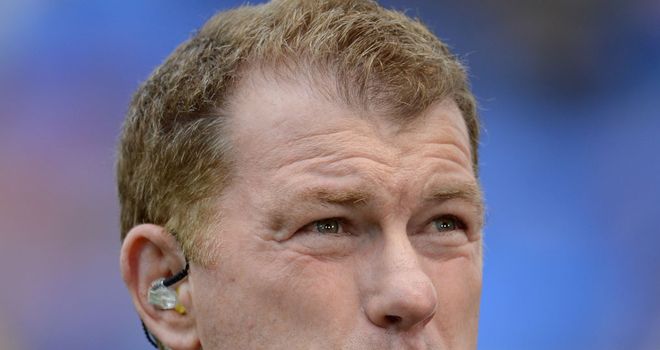 This is going to be a real basement battle and in many ways both Widnes and Castleford are battling not to finish bottom of the table. Widnes current sit in 14th position on the table with only six points and Castleford are in 12th position with just ten points.
Castleford have been up and down all season but now seems to be in a real mess. I am not sure to what extent the issues with Rangi Chase have had on the rest of the team but I admire Ian Millward for disciplining him and dropping him form the team.
The coach has to have the discipline and the respect. If you don't behave yourself on and off the field of play then you are disrespecting your coach and your team. However there does seem to be some big problems at Cas.
When Milward came in his mission was to rebuild the club and when he started some good youngsters on long-term contracts they seemed to have a good future. All of a sudden something appears to have gone wrong and players are asking for transfers. They definitely need to sort out the internal workings of the club.
They have not had much good news of late but they have just signed Lee Gilmour from Huddersfield for next season, which would be a great signing for them. He has got plenty of experience having played for England and Scotland and has won many trophies with St Helens and Wigan. Let's hope that that can lift them up because they are really in the doldrums at the moment.
With that in mind I really think that Widnes can win this one, I really do. They have a few players coming back and Denis Betts will have all his players fired up and tell them that this is their Grand Final.
Betts has to get their defence and their discipline sorted out though. Against Wigan last week it was just not good enough. Playing against Wigan is hard enough without gifting them four penalties - and what did Wigan do with those penalties? They scored four tries. Widens will also be disappointed with some of their defence that night, it is not up to the level that we want in Super League and I really think they have a point to prove.
STAR MAN: I think Rhys Hanbury will be crucial for Widnes on Monday night. I'm looking for him to really test the Castleforsd defence and also use his boot to good effect.
STEVO SAYS: I'm going to go for a Widnes win here. I just think that they will pull out all the stops against Castleford and will catch the Tigers out of sorts.