No rest for Reds
Warrington may be resting key players for Salford, but Stevo believes they will still be too strong.
Last Updated: 29/06/12 12:27pm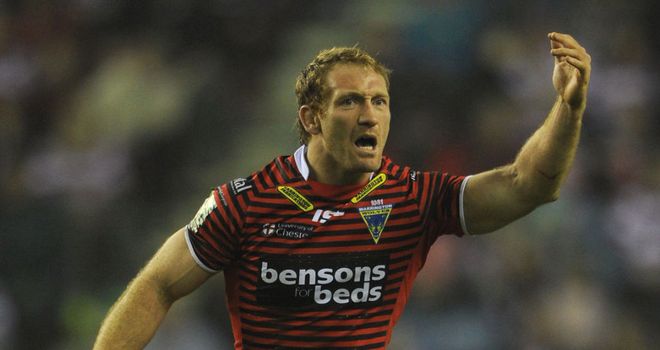 Beware the days of rest! Super League clubs should take heed of Wigan who rested players when they went to Widnes and came away with nothing.
Warrington are doing exactly the same thing on Friday night by leaving out the likes of Garreth Carvell, Ryan Atkins and Ben Westwood. They are all being rested and they could come unstuck.
However, having said that, I think that Warrington are really beginning to gel and they do have Michael Monaghan back. He is a superb player and is one of their driving forces. He analyses the play and his combination with Lee Briers is just outstanding.
Warrington coach Tony Smith also has the likes of David Solomona, Richard Myler and Rhys Evans back from injury so he is probably feeling more confident of resting players than he would have been if they had still been out.
Warrington have this ability to really turn up the heat and play at a higher gear than their opponents - that is mainly down to that man Briers so Salford will really be looking to slow things down a bit.
Salford are a difficult side to beat - Warrington only beat them by four points when they hosted them in May and if the Reds can get an equal share of possession and field position, then they will be highly competitive. However that won't be easy for them. They will really miss the defensive work of Shannan McPherson and Lee Jewitt is another in-form forward who looks to be out.
Daniel Holdsworth and Wayne Godwin are good solid players and I thoughts Holdsworth showed some lovely touches against St Helens. They may have lost 32-10 against Saints but that game was a lot closer than that scoreline suggests
Luke Patten will want to go out with a bang. The full back, who returns to Australia at the end of the year, has been inspirational for Salford. In fact, he will be a big loss to them; as will Matty Smith who looks to be moving on too.
Salford need to look for some space for winger Jodie Broughton who can really shift and could create some trouble for the Warrington defence. However it is finding that space and time that I think they may struggle with.
STAR MAN: Michael Monaghan reads a game so well and really gives Warrington a lot of impetus. His combination with Briers is vital too and I expect him to really rule the roost on Friday night.
STEVO SAYS: I think Warrington will be too strong despite resting a few key players. As I have said before they seem to be coming right after a bit of a blip and will want to really push home the advantage.