Giant win needed
Stevo says that Huddersfield fans will not accept another loss when they host Hull KR on Monday.
Last Updated: 11/06/12 10:16am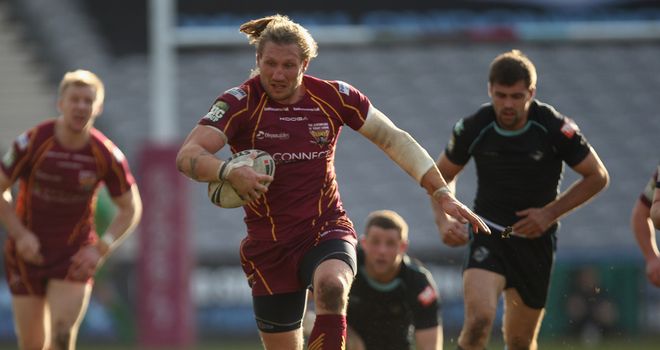 This is going to be a great game with some terrific tries - in fact I am expecting plenty of points on Monday night.
Huddersfield may have home advantage but four losses on the trot combined with three wins in a row for Hull KR means that KR go into this game as favourites. The Giants will not like that one bit!
The Giants have very good three-quarters, but you have to look to the forward pack. They are named the Giants and in the last two or three seasons they lived up to that name and really took control upfront. However they are not having the same superiority this season. They can't seem to get the ball outwide and release their backs.
A lot of Giants fans are wondering if the fact that their coach Nathan Brown will be moving to St Helens next season is having an effect on moral. Well they may be a bit unsettled but they should be able to get over that. Hull KR struggled at the start of the season when they had a new coach but that is understandable.
Craig Sandercock came in and wanted to change things and bring new facets to their game and that was always going to take some time. But they have finally clicked and are working very hard for each other and that is what Brown wants from his players.
They have certainly got the talent - the likes of Eorl Crabtree, Danny Brough and Leroy Cudjoe are all superb players and have fully deserved their England call-ups.
Hull KR cannot afford to get way behind in this game - I know they have fought back for victories in the last two games but that really is not their game plan and Sandercock will be looking for a more routine win on Monday. You cannot underestimate the confidence that those wins breeds though, and Hull KR will really be up for this game.
STAR MAN: Michael Dobson has been fantastic for Hull KR in the last few games and I they will need even more from him on Monday.
STEVO SAYS: Despite Hull Kr being the form team I think Huddersfield will step up for this game. They have to do it for their fans who will not accept another defeat. They need to get back on the horse although it is a pretty big horse.