No love lost
Stevo cannot wait for the Magic Weekend in Manchester and picks a winner in the Hull derby!
Last Updated: 25/05/12 4:29pm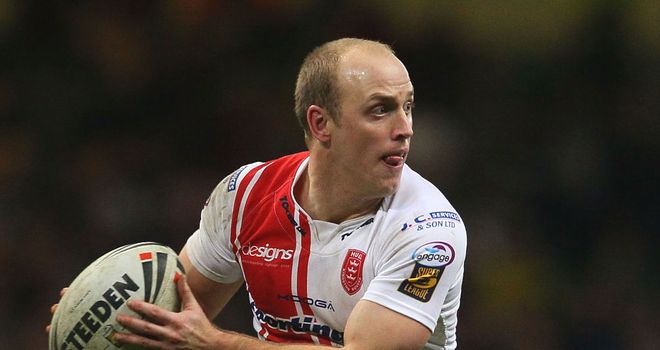 We don't call this magic for nothing!
There are going to be seven great games that will have something for everyone. I love this weekend because in two days you will see the cream of rugby league players and boy have we got some stars out there. If you can't get to the stadium then you know where to watch it!
On Saturday we have three cracking derby games that always deliver an extra bit of spice! Castleford take on Wakefield, Widnes face Warrington and then to end it all off we have the Hull derby!
Wakefield were beaten pretty convincingly by Castleford last time out and will definitely be looking for some revenge. Castleford will need to really pick themselves up after their 70-point mauling at the hands of Hull KR last weekend.
Widnes will have their work cut out for them in this game - Warrington are the type of side who can strike from anywhere and if the weather promises to be as good as they say, then we should see some terrific running rugby from them. Widnes will be up for this - as I said there is nothing like a derby game to get your blood up!
I'm really looking forward to seeing Hull FC and Hull Kingston Rovers clash in the last game of the day.
I can't see Hull FC running away with this game like they did the last time these two sides met - mainly due to the fact that KR had a massive win last week against Castleford, which will give them a big lift.
Hull coach Peter Gentle was furious with his side after they beat struggling London Broncos 14-12. He was pleased with the win but very scathing about their kicking and general play. The whole team know that a performance like that will not be good enough against their arch-rivals. When it comes to a derby game these two clubs absolutely hate each other; it is going to be a real treat for the fans.
There is quality on both sides - for FC, well Kirk Yeaman has been quite superb, he knows the way to the line and there is plenty of support for him too with the likes of Jordan Turner and Brett Seymour.
Kingston Rovers will need to really get stuck into the FC bodies - really drive them back in defence. Kris Welham is a key man for them; a great centre. He's tough, strong and has this ability to put himself in the right place at the right time.
Michael Dobson's kicking game is also going to be a key - he has to get that spot on. Josh Hodgson is a very strong and powerful hooker and puts himself in to space. You need hookers to be able to sniff out the chances and Hodgson does that.
Craig Hall is another player that the Rovers can turn to when things get a bit tight; he has been in fine form and will be looking to shine in the sun on Saturday evening.
Star man: Look out for Hull KR winger Dave Hodgson who scored four tries in their rout of Castleford.
Stevo says: I think it will be a very close encounter, Hull KR have found some form but Hull FC will be right on the top of their game after last weekend's scare. I think Hull FC may just get the bragging rights again, but it's going to close!