Fierce rivals
Stevo believes that Wigan and Leeds will throw caution to the wind when the two giants meet on Saturday.
Last Updated: 10/02/12 4:00pm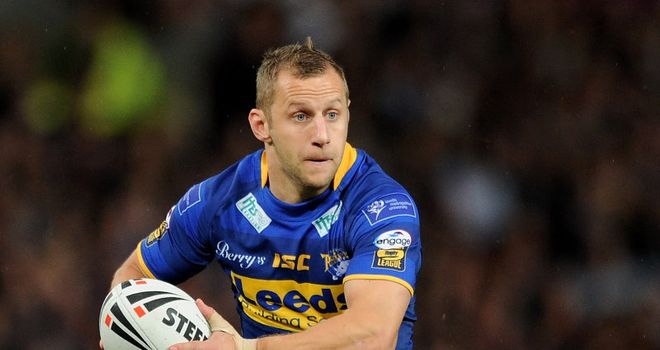 Wigan will be a little bit upset after that loss to Huddersfield last weekend.
It was a Giants side that was not at top strength either but they worked hard and fully deserved that win. They knew where to pinpoint Wigan by playing in and around the play-the-ball area and found some good metres. They then knew how to slow the game down; it was a real tactical win for the Giants.
Wigan's new coach Shaun Wane would have been nervous for that first game and I think we will see a little more adventure from them against Leeds. In the first game they probably thought that they could absorb what Huddersfield threw at them in the first quarter of an hour and then start building up from there.
However I think against Leeds, Wigan will know that they have to start scoring points much earlier. They need to take a bit of a gamble and dominate from the start.
They certainly have the firepower to dominate from the first whistle with the likes of Thomas Leuluai and Sam Tomkins coming in from fullback. Tomkins is a superb player and has the potential to be one of the greats of the game. That is how good he is. They will miss George Carmont but they certainly do have the initial impact players to call on.
Wane has to understand that they have to shock Leeds who are really cock a hoop.
At the start of the season last year, Leeds looked completely lost and it seemed as if they were lacking leadership. They also had a new coach in Brian McDermott who really stuck to his guns and you have got to give him credit for that. I was one of the many who were screaming at him not to leave Rob Burrow on the bench. It came too late in the season and Burrow was their key man - and I think he will be again this year too.
We must not forget that last year they were without Jamie Peacock and Danny McGuire and I think that really affected them. However Leeds have this unbelievable mentality - as shown in the way they won the Grand Final.
Leeds, like Wigan, will really want to get off to a good start and we could see both sides throw caution to the wind. Both coaches work hard on defence and it will be a fascinating contest to see who can unlock who.
Star Man: Rob Burrow: They used him off the bench last season and his performance in the Grand Final last year was out of this world. Seeing him and Tomkins is going to be a real treat.
Stevo Says: I think Wigan should win - but just. Everyone knows I love the one pointer so who knows, it may just come down to that.