Reds to be frozen out
Stevo believes that St Helens will have far too much pace and power for Salford on Friday night.
Last Updated: 10/02/12 10:16am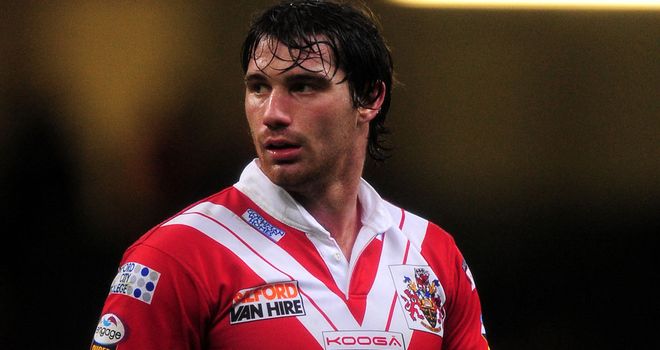 I think this could be quite an unusual game and I think that Salford will find it pretty difficult.
They were well beaten by Castleford last weekend although they did show some touches and Matty Smith has plenty of nous and could be the key for them against his former club Saints.
There have been some concerns about the weather but rest assured it will go ahead. I received a picture on my phone yesterday afternoon that showed the pitch covered and hot air being pumped in underneath, so the ground should be fine and not cause too many scratched knees and elbows...
The big question is whether the Salford forwards can hang on - I really think they are going to battle to match St Helens' pack.
James Roby is just an unbelievable player and for me has been the most consistent player over the last four, five years. He just keeps going.
I remember when Keiron Cunningham retried and everyone said that Roby won't be the same player because he will have to start the game and not come off the bench as a fresh impact player. I have never known a hooker in the world who did not want to play the full eighty minutes. He has been a revelation over the last two seasons. Roby was outstanding against London Broncos last weekend - he was the difference for me as he made plenty of breaks and was creative too.
I am not so sure that losing James Graham to Canterbury has left a big a hole as I first thought it would. Obviously Saints miss such a class player, but they have got so much quality and attacking skill and I think that their coach Royce Simmons has probably changed their attack play and will use his forwards as metre makers - get some momentum and into position and then get it out to the finishing power out wide.
Jonny Lomax and Lee Gaskell are very talented players for Saints too and will be a handful for the Reds. Saints have lost speedster Jamie Foster to a thigh injury but Ade Gardner will provide ample cover.
Salford are going to find it tough this season and I think they will battle it out with Widnes to avoid the wooden spoon. People may think it is far too early to make that sort of assumption but from looking at their squads, I think it is going to take them some time to get the mix just right.
As I said there were some positives from Salford in the opening weekend - apart from Smith, I thought Iafeta Paleaaesina played well. He has shed a bit of weight and looked really keen. They are going to need that. They are going to have to be at their very best to get anywhere near this Saints side.
Star Man: If Salford are to have any chance then Matty Smith has to be firing on all cylinders. If he gets some space then he could make things happen but that is going to be very difficult against this Saints defence.
Stevo Says: I just cannot see Salford beating Saints. It is at their new stadium and the great Tom van Vollenhoven will be leading them out, so it is going to be a very emotional evening. St Helens will really want to christen their new stadium with an impressive win!