Battered and bruised
Stevo believes that the claret may flow when fierce rivals St Helens and Wigan meet on Saturday.
Last Updated: 30/09/11 11:14am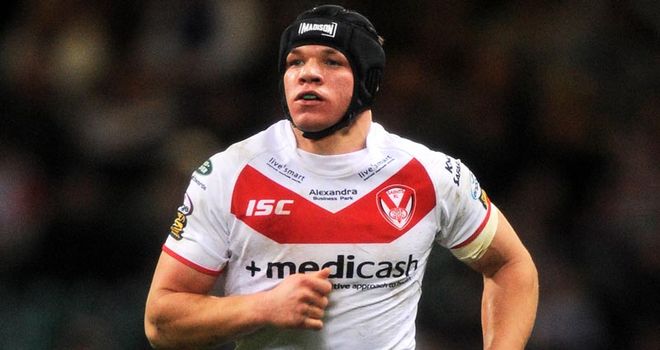 Warrington's decision to play Leeds in the semi-finals was a very smart move.
Wigan and St Helens are going to hammer the living daylights out of each other and whoever advances to the Grand Final is going to be battered and bruised.
Sam Tomkins could win it all on his own for Wigan - he is that type of player. However, when Wigan had their slump I think they were relying a little bit too much on him.
They need to take a lot of pressure off him - which they did last week. Thomas Leuluai went back into scrumhalf position and I think that worked.
I see them doing the same thing against St Helens and then really utilising Sam Tomkins when Saints are slowing down a bit. Wigan need to bide their time - if they rush into it then they could be disappointed.
Sean O'Loughlin has been a great captain for Wigan and I expect him to lead from the front against Saints. His defensive work is superb and his tackle count is usually better than most.
St Helens will rely on their two halfbacks, Lee Gaskell and Jonny Lomax, who were outstanding when Saints beat Wigan in the first round of play-off games.
They are tremendous players and Gaskell's kicking game is vital - he needs to keep Wigan turning around. As well as his kicking game, Gaskell also has a very dominant linking game.
The tremendous energy that James Graham and James Roby bring down the middle means that Saints should control that area. Wigan are going to have to be very committed to make sure they don't make too much advantage of that.
I think Wigan will give Paul Wellens a hard time, I really do. I think they will try and turn him around because he is not the fastest recovery player.
They know he is good under the high ball so they will be shoving the ball in low and turning him around. They know that their chase and support is far quicker than what Wellens can bring the ball back.
He has a great step but Wigan won't just be sending one man to meet him, they will surround him with tacklers.
This is going to be a very tough game and could get a bit tasty as the pressure builds. Expect to see some massive hits!
STAR MAN: Jonny Lomax, he's got a wonderful balance and exceptional speed. People talk about Sam Tomkin,s but I tell you what this kid is something very special.
STEVO SAYS: This is going to be a very close game and could go either way but I just think St Helens will steal this one.