Fine form for Leeds
Stevo believes Huddersfield will be a lot better than they were last week but still not good enough to beat Leeds.
Last Updated: 23/09/11 9:56am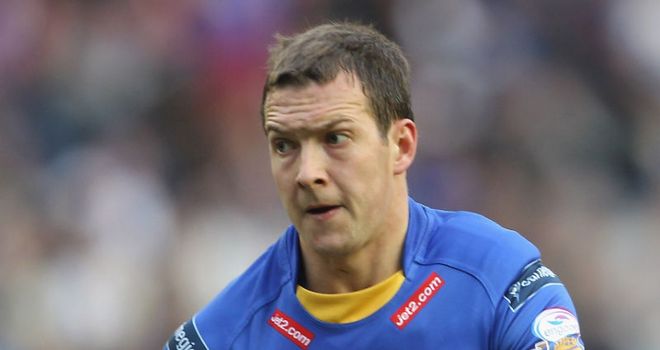 Let's hope we get a better standard of play than we did last weekend!
I must admit that I was disappointed with Huddersfield's performance against Warrington. Take nothing away from the Wolves, who were very good, but Huddersfield just capitulated.
I don't think that they were helped by being penalised so heavily early in the game. I always thought that the only chance they would have against Warrington would be to turn it into a battle royal.
They really needed to get stuck in to the forwards up front, however because they got penalised so often for high tackles I think that completely knocked them off their stride.
They appeared to be reluctant to put in a hard tackle for fear of giving away a penalty. That threw their gameplan completely out the window and Warrington took control.
Huddersfield really have to find some spark against Leeds. They have the big fellows like Eorl Crabtree, Keith Mason and Darrell Griffin and they have to make sure they get over the advantage line.
The Giants were starved against Warrington and Danny Brough and Kevin Brown just did not see the ball. It was the perfect example of how if the halfbacks and three quarters play behind a beaten pack then you have no chance.
Warringtom smothered and shut Huddersfield down and Leeds will look to do the same thing. The Leeds pack is starting to fire and they are all really hitting their straps.
It has been a problem with the likes Danny McGuire and Jamie Peacock injured early in the season and it was always going to take them some time to get into the swing of things. Having watched them over the last couple of weeks you would have to say that they are getting back to their best.
McGuire's confidence is coming back, he displayed it against Hull and his combination with Kevin Sinfield was absolutely sensational. Peacock also got through some good hard and solid work and I think Ryan Bailey had his best game for several years for Leeds.
STEVO'S STAR MAN: If Huddersfield are to have any chance then their forwards have to set the platform. Eorl Crabtree will have to be immense and really take it to Leeds.
STEVO SAYS: I just can't see Huddersfield having enough for Leeds. I think the Giants will play a lot better than last week and it will be interesting to see the referee's interpretation because they know they have to mix it with Leeds. However, Leeds would have seen what Warrington did to them and will do exactly the same thing.