Secrets of success
Stevo says that Rangi Chase and Michael Dobson hold the key for Castleford and Hull respectively.
Last Updated: 09/09/11 2:38pm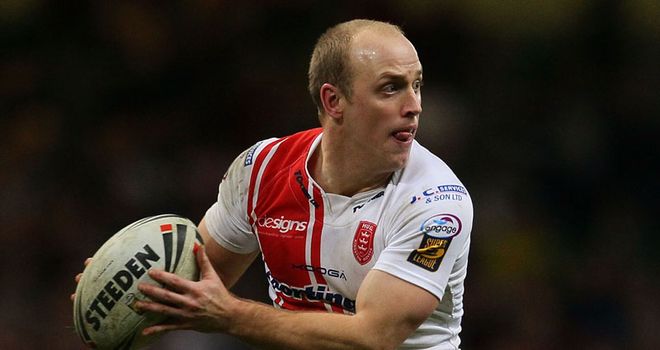 What a game this will be - both Castleford and Hull KR will be looking for that last play-off spot and it is going to be a huge battle.
I am looking forward to seeing Rangi Chase and Michael Dobson go head-to-head. I know people say that one man does not make a team but these two guys are the reason why their respective clubs are in the running for the play-offs.
When they play well then the team plays well. Chase is a more off the cuff sort of player, whilst Dobson is more constructive. He knows what he is looking for and builds towards that. Chase will throw a dummy and go and do something completely different to what his team is expecting.
The ironic thing is that both coaches will be working overtime to put a loose forward on standby to do nothing else but to cut these two players down.
This will be a bruising game rather than an open free flowing one. The hits will be brutal.
Castleford were a little off colour last week against Hull and I think they will be disappointed in their performance. Chase needs to lift his side and get them psyched up for this game.
Their coach Terry Matteson is leaving to go back to Australia and will want to go out on a high - a play-off spot will suit him nicely.
Hull KR though have been very efficient over the last few weeks and their win over Catalans in the South of France was not an easy win. It is winner takes all, so don't miss it!
I want to throw my support behind the whole State of Mind campaign that is raising awareness of mental health issues in our game. It is a great campaign and very important. Far too often players that retire are forgotten and pushed to one side. It is not just about the younger players who have just retired, there are a lot of other players who retired 15-20 years who are really struggling. If you get into a dark place then it is very difficult to get out. We have got to make sure that we can help these people and offer support.
STAR MAN: I have spoken about Michael Dobson and Rangi Chase - they will be the key men for this game. They play very different styles but both are very instrumental.
STEVO SAYS: I can see Castleford having a problem if Hull KR get off to a good start. If they score a couple of tries early on the Cas may struggle mentally. I think the fact that they lost in extra time in the semi-final of the Challenge Cup hurt them and they have not been able to recover mentally.