Make or break
Stevo says it could be the end for coach Brian McDermott if Leeds suffer a heavy defeat at Wigan.
Last Updated: 30/06/11 4:33pm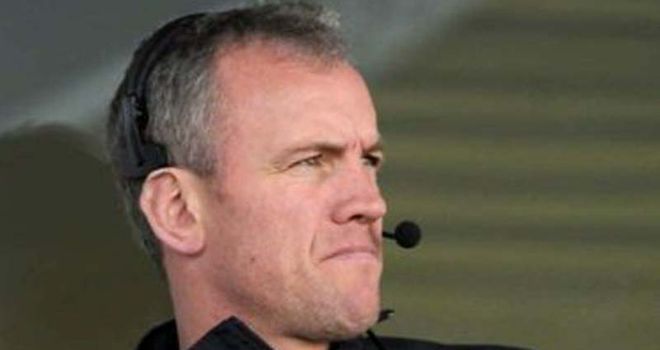 Leeds are in an unusual situation. There's all sorts of talk and rumours saying that the players and coach aren't getting on, and now the fans are getting irritated because they're not the same as they were.
That's to be expected because you don't win three Grand Finals over the past four years and expect fans to just take it lightly. Brian McDermott has had to fill some pretty large shoes - Tony Smith and Brian McClennan both picked up the Grand Final trophy so the fans, clubs and players have to be a little bit patient.
They get a brand new coach in and it takes a while for them to adapt. He's obviously wanted to change a few things and the players have to adapt - they have to realise that he's the coach and if he wants them to play in a particular way then you've got to play that way and see what comes of it.
Brian's not a stupid man, he's a fine coach and he realises that come the end of the season if his tactics haven't worked then his job is on the line. He'll be the first to tell you that. But at least give him the opportunity to do things his way.
Another thing is they've been without two of their best players. Jamie Peacock who adds the power up front, was out for a considerable amount of time. It's the same with Danny McGuire. Brent Webb is another player who has had a long-term injury and is slowly getting back to his best. Then Keith Senior gets knocked out.
They've got to pull together and show to themselves that they are still a good side. When you look through their list of players, there are a lot of clubs who would be happy to have that talent on their books. They've got to dig deep and that's not going to be easy at Wigan.
Brian knew what he was walking into. He knew they weren't automatically going to be the same power. But he's a fighter is Brian, don't worry. Leeds have to buckle in and not worry about tactics - the first thing they have to do is get their defence sorted because Wigan will throw the kitchen sink at them. It's going to be difficult.
Extensions
Webb and Kylie Leuluai have just sign contract extensions - that could give them a lift. If you start hearing negatives when you're going through a bad patch, and let's face it Rhinos are, then you think things are going down pretty quickly.
It's a crunch game for Brian and for the players as well. If they don't respond they could be looking down the barrel of a good hiding.
If the Rhinos get hammered I think Leeds will have to say things aren't working. I think the club itself would have to look at things. Maybe they might start thinking we'll have to recruit from overseas for next year.
When you're talking about a big club like Leeds, they don't want to be knocking around sixth, seventh or eighth. It's on the cards that they could miss out on the top four but if the likes of Hull and Hull KR pick things up then they could be out of the top eight.
I don't think that will happen because they've got too many good players but they've all got to get together as a unit. Brian expects everyone to give their best - then they've got something to work on. He's a strong man with a strong will - he wasn't in the army for nothing - but he's the type of man who will certainly hold his hand up and say it's not working.
This is probably the biggest game in his career. The pressure is on. The media are on his back and the fans are definitely are on his back - there's only one more step and that's when the club gets on your back.
Over the past few weeks Wigan's dominance has come in the first 15-20 minutes of games. Michael Maguire has realised as a coach that the linking ability of Brett Finch and Paul Deacon is far more subtle and developed than using Thomas Leuluai. So that's why he puts Leuluai as a hooker and it's no coincidence that when he starts there, they blitz opponents for the first 20. It's a smart move.
Wigan are going great guns; to me there are only two teams in the competition at the moment. Brian McDermott has to make sure his side's defence is tip-top, especially out wide.
KEY MAN: Brent Webb has just signed a new contract and that could be a big boost to the Rhinos. He's going to play a key role if Leeds are going to stop the Warriors.
STEVO SAYS: I reckon Wigan are going to win and a lot of people are saying it will be by a big margin - I don't think it will be though as I expect Leeds to come out fighting.