Down to brute force
Stevo does not believe that Castleford have the brawn to stop mighty Huddersfield on Sunday.
Last Updated: 04/06/11 9:35am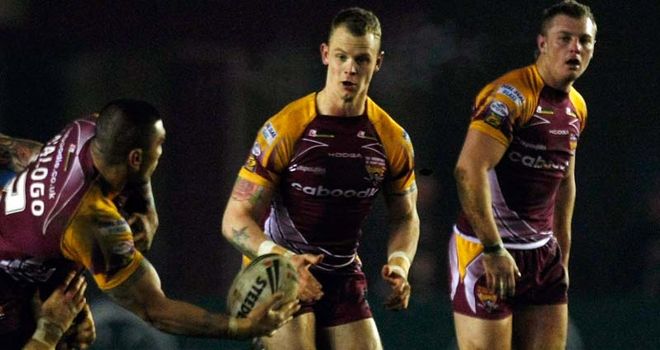 Huddersfield are cock-a-hoop at the moment and will be pretty pleased with their performance against Hull.
It is what we have come to expect from sides coached by Nathan Brown - big men that just keep on coming - in attack and in defence.
He will look for big Eorl Crabtree to lead from the front again. He does not have to be the dynamic Crabtree smashing through players all the time. He is so big that he always attracts at least three defenders to try and get him down. One goes low, one hits him in the midriff and another one tries to stop him from off-loading.
Kevin Brown will be wondering what he has done not to get into the England squad. He was not the only one not to hit the high spots in the Four Nations last year. He will be out there to prove something and I think Brown and Danny Brough are one of the best half back combinations in the league.
As for Castelford, well they have to front up in the forwards. If they cannot do that then what chance has Rangi Chase got to weave his magic? For some time now Chase has been their go to man and he has been sensational.
He absolutely teased and irritated the quins with a masterful performance. He is always dangerous and Huddersfield cannot give him any room to move.
Nathan Brown will say he wants both halfbacks shut down. He will send his defence just wide of the play the ball area. They will come in on an angle to force Castleford down the middle and not to allow Chase any space.
Then it will all come down to brute force and I don't think Cas have got the power to handle the Giants mighty six.
STAR MAN: Danny Brough is in sensational form and really orchestrates this Giants side. His kicking game is superb and there is not a better in-field kicker in the game than Danny Brough. He fully deserves to the England squad.
STEVO SAYS: I just can't see the Castleford forwards living with the Giants so it is two home wins for me then - even though both Saints and Huddersfield will not be playing at their home grounds. Because of the reseeding of the turf the Giants will have to play at the Shay Stadium but I cannot see that changing the result.