Leeds up for Perpignan trip
Coach admits Rhinos have a 'little niggle' with the Dragons
Last Updated: 16/09/12 4:01pm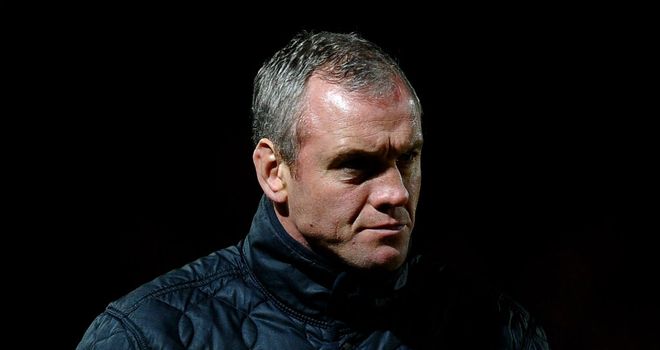 Brian McDermott: Admits the Rhinos have a little niggle with the Catalans in Perpignan at present
Brian McDermott admits Leeds face a tough test on Friday as they seek to win in Perpignan for the first time since 2010.
The Rhinos set up a preliminary semi-final with the Catalan Dragons after overcoming Wakefield 42-20 at Headingley.
While McDermott admits he was surprised by the Catalan's poor performance in their 46-6 defeat at Wigan in the opening qualifying play-off game, he believes it could make his team's task that much harder as they look to book a place in the last four.
"I'm not reading anything into it at all," McDermott said. "It's probably something that we didn't want but Wigan can do that to you. They can blow you away, as we all know.
Improvement
"We haven't nailed a win in Perpignan for the last two years. I know the scoreline may have looked a bit better this year but during the game our performance wasn't good enough and it wasn't good enough last time.
"We want to go there and do a job. We've got a little niggle with the Catalans over there at the moment."
Rhinos rise above Wildcats
Danny McGuire ran in his landmark 200th try in the Rhinos' win over the Wildcats to became Super League's all-time leading try scorer and McDermott was full of praise for club's long-serving half-back.
"It's not easy done that," McDermott said. "Maggy's been overshadowed all year with a couple of little injuries here and there which means he hasn't had the consistent run of form that he'd like.
"But he's a big piece of what we do and he was a big part of that. He was blowing towards the back end of the game but you'd expect that."