Super League: Bradford Bulls coach Francis Cummins in positive mood over future
Last Updated: 20/01/14 8:21pm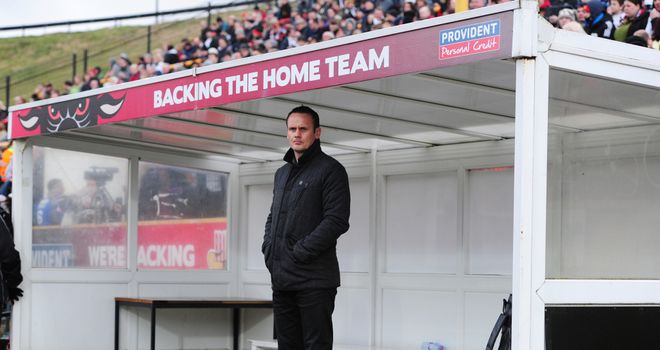 Francis Cummins: Looking to the future in optimistic mood
Bradford coach Francis Cummins is confident the club's financial situation is under control.
The Bulls discovered a £400,000 deficit in the club's budget after a new management team took over six weeks ago.
Chief executive Robbie Hunter-Paul confirmed at the club's pre-season media day that he had been forced to oversee cuts of 15 to 20 per cent to the backroom staff through redundancies and wage reductions.
But, with the exception of Samoan forward signing Frank Winterstein, who asked for and was granted a release from his contract, Cummins has not had to let any members of his 25-man squad leave.
That fact was underlined by the release of the club's official team picture and Cummins believes they have turned the corner as they look to improve the state of their finances.
"It seems as if it's getting less and less (the problems) every week we get into this," he said.
"We've had our team photo today and that makes me even more confident.
"But it was day to day, hour to hour. Hopefully the guys behind the scenes can get the business going to make sure we keep them and, in my wildest dreams, you never know, maybe I can start to add to the squad."
Hunter-Paul admits they would benefit from further cutting their budget but he too is in buoyant mood.
"We could do with taking more out of the budget but you can't force players to leave and there has to be a balancing act because you can't cut away too much," he said.