NRL: Cronulla Sharks fined and coach suspended over supplements
Last Updated: 17/12/13 10:17am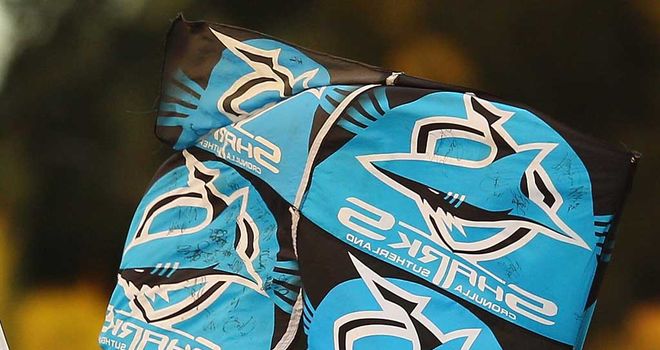 NRL club Cronulla Sharks provisionally fined around £550,000
The Cronulla Sharks have been provisionally fined around £550,000 and their coach Shane Flanagan has been suspended for 12 months over the club's supplements programme.
The punishments follow an investigation by the NRL Integrity Unit into governance issues at the Sharks relating to the club's supplements programme in 2011, where players were allegedly given prohibited drugs such as peptides.
NRL chief executive Dave Smith said the club had failed many of the players in regards to safeguarding their health and welfare, saying they were exposed to significant potential risk.
"Information of a serious nature has been presented, and following a thorough and rigorous assessment, I have formed a preliminary view that the club is in breach of the rules and that action needs to be taken with respect to the registrations of two individuals," he said.
Responsible
The Integrity Unit findings said Flanagan and Trent Elkin, the Sharks' former head of strength and conditioning, were responsible for a number of the failings, including ensuring a safe and healthy work environment.
It said the club "exposed players to significant potential risks to health, exposed players to possible breaches of the NRL Anti-Doping Rules, and allowed persons without the necessary qualifications and training to administer supplements to players".
Smith stressed the findings were provisional, and the Sharks as well as Flanagan and Elkin would have a chance to respond before the punishments were confirmed.