Poole promoter Matt Ford warning ahead of Grand Final second leg in Birmingham
Last Updated: 15/10/13 3:34pm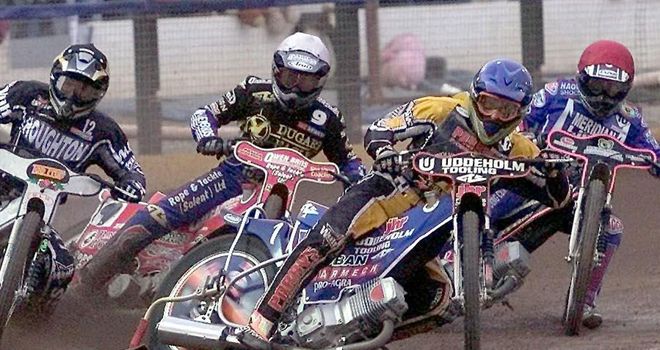 Poole promoter Matt Ford urges caution ahead of Grand Final second leg
Poole promoter Matt Ford has stressed the Elite League title is not yet decided as his side travel to Birmingham for the second leg of the Grand Final on Monday.
The Pirates took control of the tie with a stunning all-round display to defeat the Brummies 57-36 at Wimborne Road last week, but Ford is warning against any complacency.
He said: "There is no getting away from the fact that the performance in the first leg was absolutely brilliant - I believe we out-thought and out-fought a quality Birmingham side from start to finish.
"But I have absolutely no doubt that when the bikes are wheeled out at Perry Barr, the home side's hurt from what happened last Monday will make them even more dangerous. Without question, they will attack from the off and we will need to be on our toes and guard against it."
Meanwhile, Eastbourne wrapped up their Elite League campaign with a thumping 60-33 win over Belle Vue to complete a strong season at Arlington.
All six Eagles were paid for double-figures, led by Bjarne Pedersen on 12 points, whilst the Aces lost No.1 Matej Zagar who won his opening ride but then withdrew suffering the effects of a crash in the first staging of that race.
Eastbourne boss Trevor Geer said: "It has been a season of ups and downs, highs and lows, but tonight for us was very much one of those high points.
"All the lads rode to their abilities, proved what they are capable of and rewarded us with our biggest win of the year, a performance that can draw the line on the season on a wholly positive note.
"Clearly, it seems there is a lot to talk about in the coming weeks and months and much planning to be done as the 2014 season comes into being, but for now the lads have performed fabulously for us tonight and we couldn't be more proud of them and our supporters who cheered them all the way."