Super League ball suppliers Rhino to work with players on new ball
Last Updated: 30/08/13 7:10pm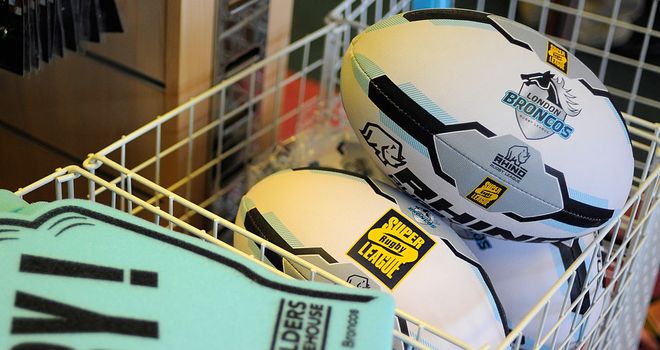 Super League ball suppliers Rhino have agreed to work with players to produce a new match ball for 2014 following criticism of this year's product.
Players and coaches have hit out at the official 2013 match ball for becoming too slippy in wet conditions, blaming the design for a string of poor-quality matches.
Many observers felt last Saturday's Challenge Cup final was undermined by the poor quality of the match ball, and Rhino have agreed to work alongside 1eague3, the body representing Super League players, to test a new design over the coming weeks.
Rhino managing director Tony Colquitt said: "The players are the end consumers and we are delighted to be able to work alongside 1eague3."
Ernie Benbow, 1eagu3 chief executive, added: "Our partnership allows our members to test the balls, to give feedback on the design, grip and feel in passing and kicking to allow Rhino to make available the best possible match ball to all players to match the player expectations of performance."