Super League: Michael Carter becomes chairman of Wakefield
Last Updated: 19/08/13 6:41pm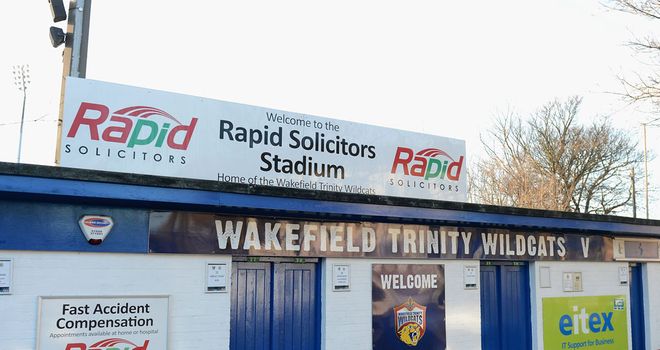 Wakefield Wildcats have named Michael Carter as their new chairman.
Carter, 44, takes over from Andrew Glover who will remain with the club as a director and oversee their move to a new stadium.
Local businessman Glover took control of Wakefield in February 2011 after bringing the club out of administration and he now hands over to Carter, who has been a shareholder since January 2012.
Glover said: "Michael has given a lot both in terms of investment and his input into the running of the club and we felt that the time was right that this was formally recognised with making him chairman of the board.
"We're entering a crucial period with the re-structuring of the competition from 2015, the move to Newmarket and the launch of our Sport & Education Academy this September.
"It's important that we retain stability but also that there is someone who can come in with a slightly different perspective to ensure we continue to drive forward.
"My day-to-day involvement with the club won't alter dramatically but it will allow me to focus on a few key areas that are vital to us becoming a sustainable business, namely Newmarket and the Sport & Education Academy."
Carter said: "I'm looking forward to playing a more active role in the running of the club and continuing to work towards our primary objective of ensuring we are a Super League club when we become the anchor tenants of the Community Stadium at Newmarket."