Her Rugby League Association established to celebate female followers
Last Updated: 22/05/13 1:21pm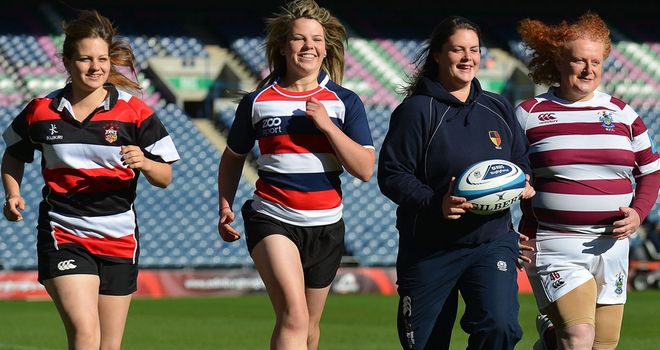 Rugby League women in training
A new organisation has been established to celebrate and support the women who play, watch and work in rugby league.
Her Rugby League Association was created by Angela Powers, a Sky Sports reporter who has been covering the game for 15 years.
She said: "I have always been quietly proud of the fact that rugby league appeals to and attracts so many women, even though it is played predominantly by men and is characterised by aggressive contact."
The association's main objective is to promote the sport to new audiences by highlighting the part that women play in the game.
In its first year, it plans to create a communications network so that women can share ideas, opinions and expertise.
They will also commission research to discover the true picture of female participation in the sport.
Among the organisation's ambassadors are Kath Hetherington, who was the first female president of the RFL and chairperson of Hull FC, along with past and present England captains Jamie Peacock and Kevin Sinfield as well as reigning Man of Steel Sam Tomkins.