Leeds Rhinos prop Darrell Griffin makes full-time move to Salford City Reds
Last Updated: 01/05/13 5:45pm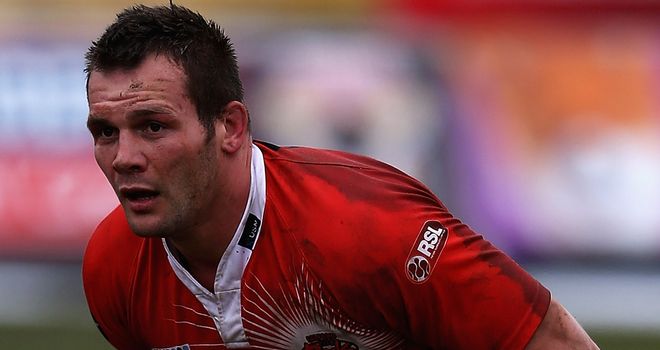 Darrell Griffin: Excited by Salford's potential
Salford have struck a deal to sign Darrell Griffin on a permanent basis.
The Leeds prop has been on loan to the ambitious Reds since February and is part of new head coach Brian Noble's plans.
Griffin said: "I've been really impressed with Salford and the people here since I arrived. It's clearly a club and a team travelling in the right direction.
"I have enjoyed my time here immensely so far. Since I arrived we have been improving on the field and starting to get results and we have only really had one game when we were blown away against Widnes.
"That was coming on the back of a tiring Easter weekend where they had had the luxury of being able to rest players and we hadn't, but we have to continue to work hard to get more wins under our belt this season."
"With the appointment of Brian Noble who has such a history of success in the game it means there are great times ahead here.
"The potential of the place is huge. If we can make some strong signings and build for next year and then again the year after, in two or three years we could be among the strongest in the game which would be excellent not just for Salford but for Super League as a whole."
Griffin's permanent deal follows the arrival of centre Jordan Davies from rugby union side Sale Sharks.