Tomkins: We're excited
Last Updated: September 13, 2012 6:26am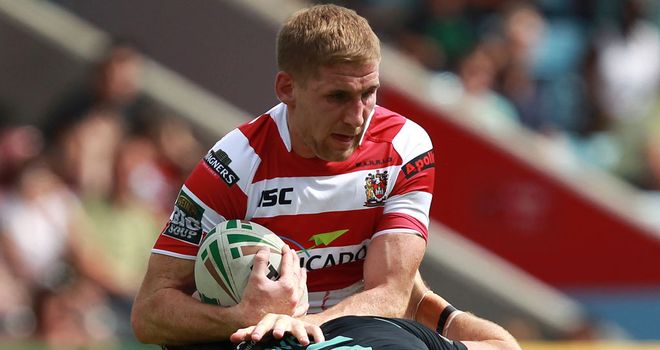 Sam Tomkins: Wants the chance to pick the semi-final opponents
Wigan star hoping to see off the Dragons
Wigan full-back Sam Tomkins wants the Warriors to be in a position to select their semi-final opponents in the Super League play-off series.
The innovative clubcall has divided opinion since it was introduced three years ago and Warrington coach Tony Smith refused to have anything to do with it when he had the opportunity to choose his last-four opposition last season.
Tomkins has no such qualms, however, and is desperately hoping the Warriors see off Catalan Dragons in Friday's first qualifying tie at the DW Stadium to by-pass the second round of play-offs and move to within 80 minutes of the Grand Final.
Clubcall goes to the highest-placed winner from the two qualifying ties so Smith could again find himself in an invidious position if Wigan lose and then Warrington beat St Helens on Saturday.
Consistent
Although they ended the regular season with a home defeat by St Helens last Friday, the Warriors had already done enough to secure the league leaders' shield and Tomkins remains confident they can make the most of their finishing position.
"To be the most consistent team all year is vitally important for us," Tomkins said.
"It gives you that head start in the play-offs. You win a game and you get to choose who you play, which is something we want to do.
"We are dying to win against Catalan on Friday knowing we get a week off and then choose who we are going to play. We are excited about the play-offs and we are confident."