Agar hoping to keep Smith
Wildcats boss looking to retain Rhinos man permanently
Last Updated: 06/07/12 10:17am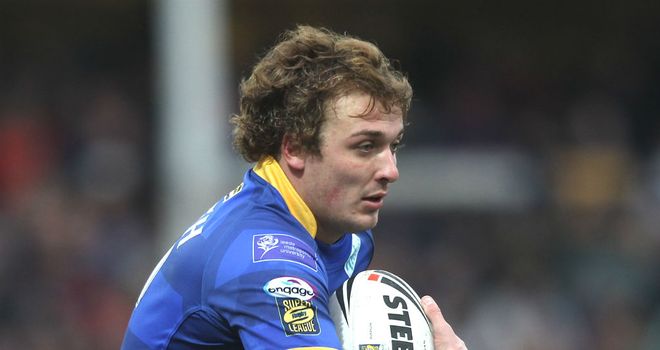 Lee Smith: Richard Agar believes he is a 'long-term' option for Wakefield
Wakefield Wildcats coach Richard Agar is hoping to make Lee Smith a permanent fixture at the Stobart Super League club.
The 25-year-old Leeds Rhinos utility back joined the Wildcats on Thursday on loan for a month.
Smith is out of contract at the end of the season and Agar believes he is a 'long-term' option for the Rapid Solicitors Stadium club.
However, the former Hull FC coach believes there will be plenty of interest in Smith's services at the end of the season.
Up for grabs
"I would love to think that Lee is maybe a long-term option for us but if a time came when he was up for grabs there would be plenty of people in for him," Agar explained to the Wakefield Express.
"To get him on a month's loan is really important but I would like to think we can make a good impression on him and he will certainly help us out on the field."
Smith failed to hold down a regular berth in Leeds' starting line-up this season and is looking forward to playing for Wakefield.
"It has been frustrating not to have nailed down one position," he told the Yorkshire Evening Post. "I have been played a bit out of position and all over the place.
"It is very frustrating being in and out of the team, every rugby player just wants to play. I am not too fussed where I play here, I just want to play."