Noble confirms Bulls approach
Bulls legend having second thoughts about taking charge
Last Updated: July 3, 2012 9:16pm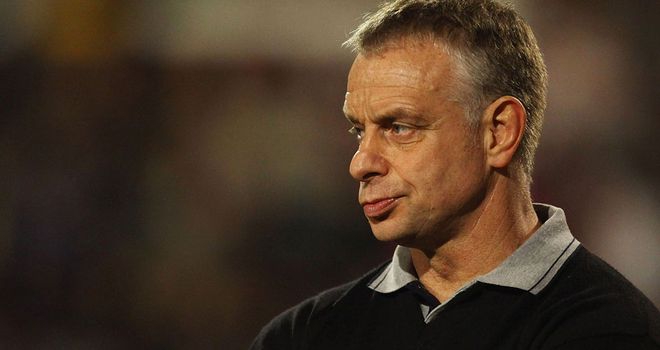 Brian Noble: Reconsidering offer to take charge of Bradford
Former Bradford coach Brian Noble has confirmed that he has been approached by the Bulls' administrator about taking charge of the team.
But Noble, who spent more than three decades at Odsal as Bradford's captain and then their most successful coach, says he is unsure whether he will help out due to the negative reaction it has provoked from some fans.
Bradford recently made a host of redundancies at the club amid their ongoing financial crisis, with head coach Mick Potter one of those who lost his job.
Noble says he had been approached with a view to taking over the side for Sunday's clash against London Broncos and also confirmed that Potter's assistant, Francis Cummins, had rejected an offer from Noble to return to the Bulls as his number two.
"The administrator phoned me up, told me the situation and asked if I could help out for a while, maybe until the end of the season," Noble told the Guardian.
"As a Bradfordian through and through who's been made a freeman of the city, and having spent 35 years at the club, I said, 'yes'. That's been my only motive whatsoever, to try and help out."
Fans made clear their opposition to the move when Guilfoyle addressed a meeting in Bradford on Monday night and Noble says he is now having second thoughts.
He added: "I really don't need all this vitriolic stuff being thrown at me."
Noble's change of heart is thought to be the reason behind the late postponement of a meeting Guilfoyle had called with the players at their training ground on Tuesday morning.